Summers always mark a time for fun, letting loose, relaxing, and of course, experimenting with the hottest summer trends. This summer is no different! The hottest trends are letting lose and you won't want to miss them! Of course, just because something is in fashion does not mean you should wear it. Before taking out your money and buying, make sure those styles complement your figure and that you feel comfortable in them. And you can always be a little creative and add some of your very own personal touches! But nevertheless, I always have to know what's in and what's out, even though I might not always like the new fashions.
TEXTURE
Texture is in of course. We've seen a lot of textured pieces this past spring, and it will thrive on into the summer. Textured styles are a little harder to wear, but doable. If you choose a texture top for example, make sure your bottoms are fitted. Personally, I don't like the way textured pieces look on me, but I did find a really cute emerald green puffy sleeve top that I absolutely love. But don't worry, if you don't feel comfortable wearing this style, it's no big deal- this summer is full of other enticing style that you'll love, I promise!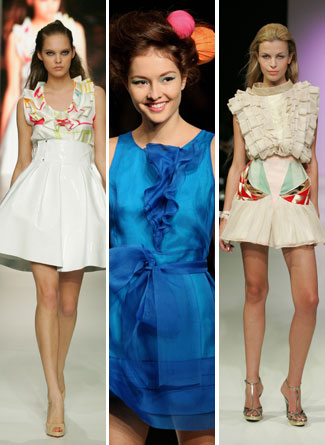 BOLD ACCESSORIES
It's all about making that big impression this summer, so make sure you stock up on statement-making accessories. Bold, colorful, and unique are the key words here. Whatever strikes your mood is up for grabs. So if you're feeling bland, add a bold pair of shoes to your outfit, or a colorful clutch.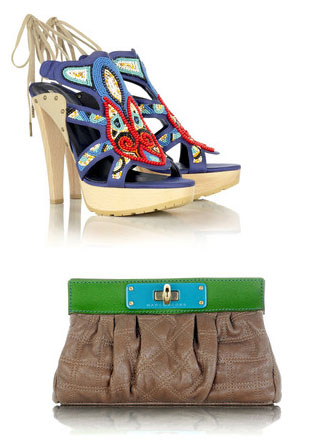 THE MONOKINI
In case you didn't know, a monokini is a spandex cut-out swimsuit. If you want to stand out at the beach this summer, this should definitely be at the top of your list. What's great about the monokini is that although it is a one piece, it is way sexier than the old two-piece bikini. It shows off all the right stuff, and hides the stuff you don't want anybody to see! Check out these hot monokinis from Victoria's Secret!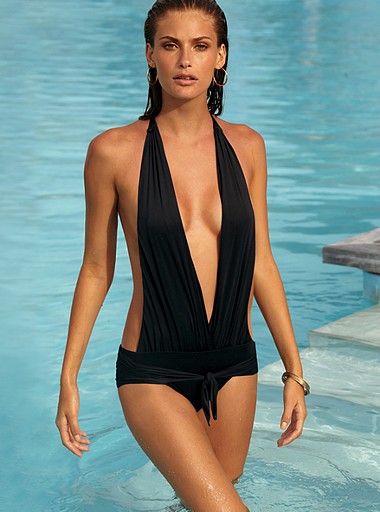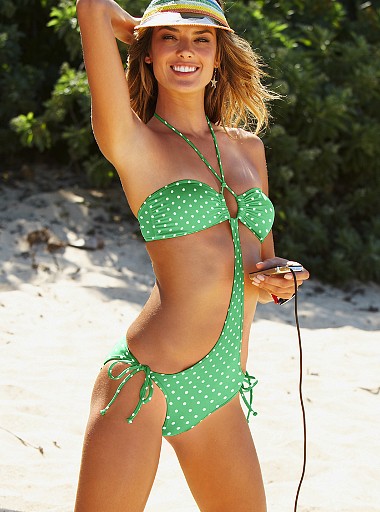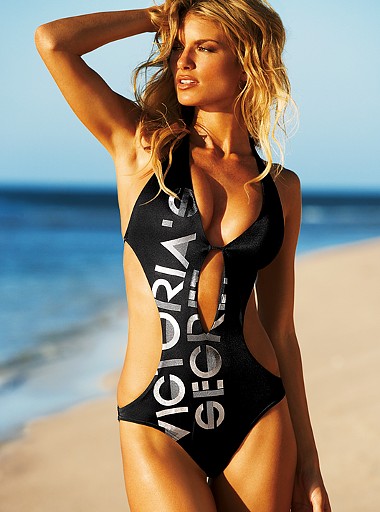 SHORT SHORTS
Yes, as always short shorts are always a big thing, especially this summer. Even though short shorts might not look right on all body types, you can still get the look by balancing out your outfit; wear a flowy top and flats or wedges with your shorts.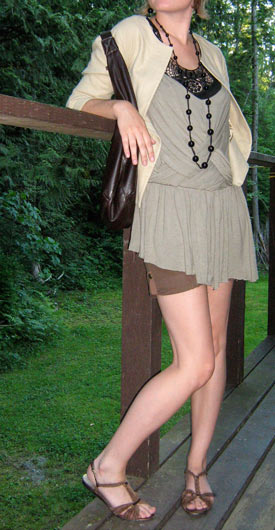 TUNICS
I absolutely love tunics; you just can't go wrong with them! They look great during those hot summer days at the beach and they're very versatile. Throw one over your swimsuit, or use it as a top. You can even wear it as a dress — just add a thick belt at the waist and you're good to go!