Last Updated on
Clay masks have a good reputation because they work for all skin types. Clay masks get rid of the dirt, soften your skin, and also open up your pores.
Here's how to make your own homemade clay mask. You will need the following:
1½ tsp green clay
½ tsp kaolin clay
1½ tbsp aloe vera gel
1 tbsp rosewater
2 drops rose essential oil
Prepare by mixing green and kaolin clays together. Add the aloe vera gel, rosewater and essential oils. You can refrigerate this mixture for up to four weeks!
Apply all over cleansed face and neck and let sit for about 15-20 minutes. Rinse off with warm water and follow up with a moisturizer.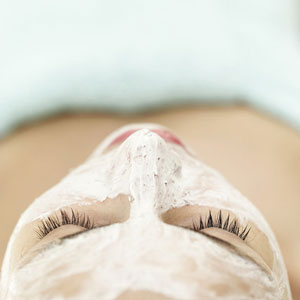 Click here to add a comment
Leave a comment:
---
Latest posts