Try this easy DIY bathroom spray using a combination of essential oils to keep a smelly bathroom fresh all day long!
One thing all of us humans have in common is our regular trips to the bathroom to empty our bellies and maintain healthy gut and intestinal systems. And while this is of course healthy and normal, the smell left behind can be stinky and sometimes embarrassing, particularly if out in public or as a guest at someone else's home. Commercial air fresheners seem like a good solution, but they are often laden with ingredients considered toxic or hazardous which can aggregate asthma, disrupt hormone production and are found to be carcinogenic. So skip the poisons and opt for a natural, non-toxic solution to spritzing away the poo smell with this No-Poo Recipe for a spray you can keep in your home bathroom, or take on the go for those moments when you're out and the bathroom is calling.
DIY Bathroom Spray Recipe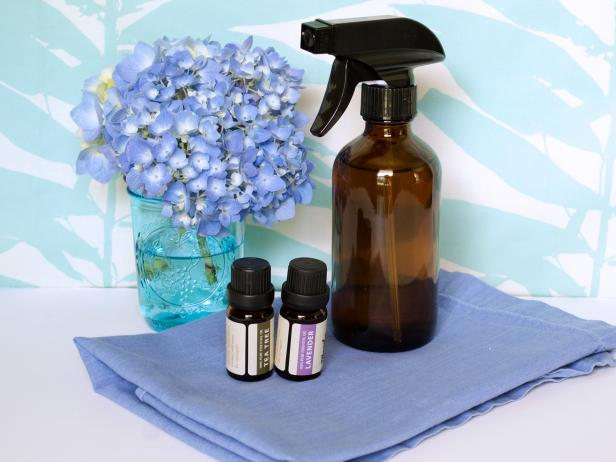 What You Need:
4 ounce spray bottle
3 ounces of distilled water (It is best to use distilled as tap water contains minerals that can vary the fragrance and affect)
1 ounce of rubbing alcohol or witch hazel (the alcohol helps blend the oils and aromatics together)
20 drops of essential oils (mix and match as desired)
Directions:
Combine water, rubbing alcohol (or witch hazel) and the essential oils of choice in the spray bottle and shake thoroughly. To use simply spray in the toilet before use and again with a spritz or two after as well!
Suggested Essential Oil Blends:
For a calming, floral scent reminiscent of walking through a spring garden try:
Lavender + Jasmine + Rose
For an energizing, citrus scent that will make everyday a summer day try:
Orange + Grapefruit + Lime
For an earthy, herbal experience especially ideal for men try:
Tea Tree + Thyme + Sandalwood
For a yummy, dessert scent that might make you crave a cupcake try: Vanilla + Cherry
Simply spray and walk away!
Like this post? Share, Pin, and Comment Below 🙂