Dry, flaky skin is just a face mask away! Don't wait, hydrate with this DIY cocoa face mask for dry, flaky skin which targets the driest areas and pumps them with tons of moisture from the get-go! Only two simple ingredients are needed to make this super hydrating mask: cocoa and coconut oil! You no doubt already have these ingredients in your cupboards, so let's get to it!
DIY Cocoa Face Mask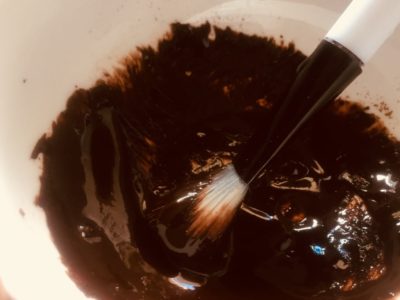 You'll Need:
1 tsp organic coconut oil, melted
2 tsp organic cocoa powder
Note: Organic is always best to use, especially if you're putting it on your skin, but if you don't have organic products, that's ok too – the mask will hydrate just as well!
Benefits of Cocoa + Coconut Oil
Cocoa is a natural antioxidant which mean it will purge the skin of toxins, dirt, and other gunk.
Coconut oil is hydrating and cleansing and will leave a beautiful glow to your skin!
Directions: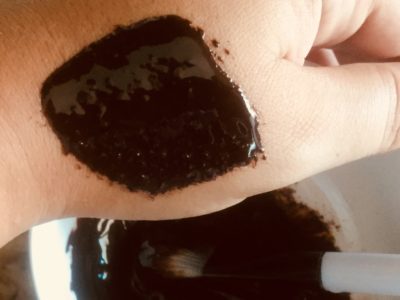 Mix the two ingredients together in a small bowl until a smooth paste forms.
It may look like a small amount, but that's ALL you need! Remember that coconut oil is pretty greasy, so you don't want too much in there otherwise it will drip all over.
Before applying your DIY cocoa face mask, be sure to remove all traces of makeup and cleanse your skin with a foaming cleanser.
Use a brush or your fingertips to apply the mask all over your face and neck.
Leave on for 15 minutes and rinse off with warm water.
Pat dry and voila! Your skin should look and feel moisturized after just one application.
For those with extra dry skin, use this mask 3 times a week.
Like this post? Share and Pin 🙂