You've undoubtedly been on the charcoal powder craze by now, but it's for a good reason! Activated charcoal is some pretty powerful stuff, especially when it comes to cleansing, detoxifying, and getting rid of acne and blackheads. This active ingredient has the power to purge even the most stubborn or blackheads, whiteheads, and breakouts, leaving skin silky soft, clean, and free of blemishes. This homemade charcoal face mask is very easy to make and can be whipped up in minutes with just 5 simple ingredients! As always, our homemade masks are all natural and free of any toxins or dyes.
Homemade Charcoal Face Mask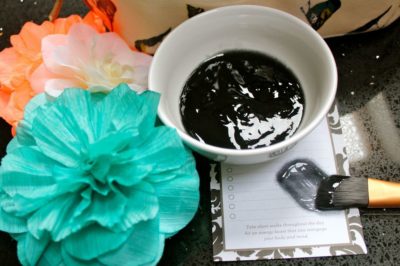 You'll Need:
Directions:
In a small bowl, mix all of the ingredients together until they form a paste. Mix with a wooden or a plastic spoon and NEVER with any metal utensils. The bentonite clay will absorb the metals and make it less effective.
Apply all over the face and neck and leave on for 10-15 minutes.
Wash the mask off with a soft cloth and warm water.
Repeat 2-3 times a week for oily, acne prone skin, or once a week for sensitive/normal skin.
For those with skin sensitivities, we recommend you test this out on a small area before using. Charcoal can be a pretty powerful ingredient, so if you've never tried it before, do a small patch test.
If you like this post, don't forget to share 🙂