Have you ever heard of coffee oil? If not, you're in luck! Coffee oil is basically infusing coffee into oil to help with a slew of beauty problems from sun spots and scars to hair loss and split ends. Coffee oil can be used for SO many things, that it would be outrageous not to make your own! We've stumbled upon this coffee oil method, and once we tried it, we just couldn't get enough!
Coffee has amazing skin and hair benefits, and when combined with oil, can be an ultra powerful method to treat an array of different beauty problems. Let's take a look at how to make coffee oil and get beautified!
Cold pressing is not required for this recipe, bur rather just an infusion. It's easy to do, only requires two ingredients (coffee and oil), and it's super beneficial. For best results, please use fresh coffee, and not use grounds.
How to Make Coffee Oil – Recipe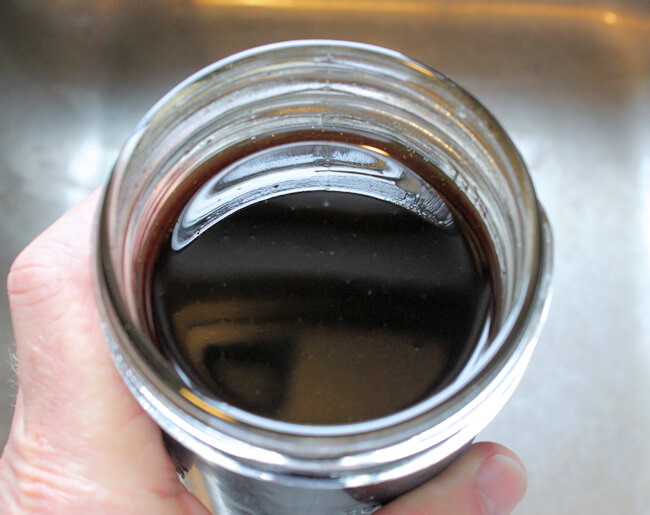 You'll Need:
1 cup olive oil, coconut oil, avocado oil, or any other carrier oil of your choice
3/4 cup ground roasted coffee (fresh, not used grounds)
Directions:
Combine oil and ground coffee in a clean jar with a lid.
Close the lid tightly and shake well to combined ingredients.
Let the coffee infuse the oil for 3-4 weeks, shaking the jar every few days.
After 3-4 weeks have elapsed, strain through a cheesecloth or through a coffee filter.
Store in a clean jar or bottle and use as needed.
How to Use Coffee Oil
Can be used for a large variety of beauty ailments. Think of it just like any other oil you may use (coconut oil or olive oil), but infused with coffee! Coffee has antioxidant properties and also promotes healthy skin and hair, as well as improves blood circulation. It is also an amazing anti-cellulite ingredient, so make the most out of your coffee oil!
For Skin:
Apply underneath the eyes to reduce puffiness, dark circles, fine lines, and wrinkles.
Use every night around the eye area to prevent premature aging. Coffee improves blood circulation, so it's an amazing anti-aging tool.
Apply directly onto scars, dark spots, or sun damaged skin. The coffee oil will erase scars and spots over time.
Use all over face as a moisturizes. Improves skin texture, evens skin tone, and prevents wrinkles.
For Hair:
Encourages hair growth, therefore it's perfect for those with thin hair or hair loss.
Apply directly to the roots (dry hair) and massage in slow, circular motions. Leave on for 30 minutes, and wash out.
Apply to ends of hair to cure split ends and add shine. Only use a very small amount, as it can leave hair oily.
Use on wet hair for a hot oil coffee treatment. Apply all over wet hair and cover with hot, wet towel. Leave on for 20 minutes and wash normally.
Use on body to smooth out skin.
Rub onto thighs and legs to reduce cellulite.
Other Uses:
Can be used as an essential oil or a fragrance oil
Coffee essential oil can be used in beauty products such as body scrubs, face masks, or lotions.
Use as a serum to reduce fine lines and wrinkles.
Use as an energizing massage oil.
NOTES:
As with any new beauty products, please test a small patch of skin before applying. This is to ensure that you are not allergic to any of the ingredients listen above.
This aromatic oil has endless uses, so make your own today and see what sorts of uses you can come up with!
If you like this post, don't forget to share 🙂