From sticky to smooth, this homemade maple syrup face and hair mask does SO much for both your skin and your tresses!
In 2012 it was discovered that roughly 3,000 tons of maple syrup had been stolen from a storage facility in Quebec, Canada resulting in what came to be known as the Great Canadian Maple Syrup Heist. And while the robbers behind this historical heist were probably well aware of the needs and benefits of consuming maple syrup, I would venture to say that they did not know about all of the amazing ways maple syrup can benefit the hair and skin! It sure is liquid gold!
Packed with antioxidants and vitamins such as vitamin A and vitamin E, maple syrup can go beyond a waffle topper and be applied directly to the skin as it will help to nourish and rejuvenate dry, tired skin, while calming inflammation, locking in moisture, and boosting skin's elasticity. All good things for fighting wrinkles, reducing acne and protecting against damage caused by free radicals, leaving skin healthy and youthful.
Maple Syrup Face and Hair Mask Recipes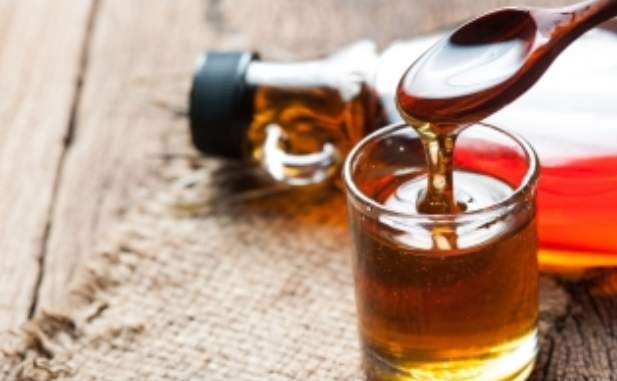 Maple Syrup Face Masks:
For Acne: Simply apply maple syrup directly to acne spots on the face and allow to sit for 10 minutes. Then rinse with warm to cool water and pat dry.
Face Mask: Combine maple syrup with other face-friendly and nourishing ingredients for a yummy face mask you can use a few times a week or daily. Apply to the face and allow to sit for 10-15 minutes before rinsing with warm to cool water and patting dry.
2 tbsp maple syrup
1 tbsp jojoba oil or aloe vera juice
Facial and/or Body Scrub: Combine all ingredients and apply to the face and body. Let sit for 10-15 minutes and rinse with warm to cool water. Use this mixture once per week for best results.
2 tbsp maple syrup
1 tbsp milk or yogurt
3 tbsp dry oats
Maple Syrup Hair Mask
For hair, maple syrup is a natural hydrator and can help give dry, damaged hair a much needed pick-me-up, leaving it healthy and vibrant.
Hair Mask: Apply 5 tablespoons of maple syrup to wet hair. Massage the scalp and use a comb to get the syrup thoroughly applied down to the ends. Add an oil such as coconut or almond, or aloe vera juice for extra moisture and nourishment.
Leave on for 10-15 minutes and rinse out. Use once or twice a week to lock in moisture, nourish damaged hair, and give shine to otherwise dull hair.
Like this post? Share, Pin, and Comment Below 🙂