Last Updated on
Here's an amazing recipe that will help you get rid of oily skin. It's easy to make, and it leaves your skin feeling fresh and clean!
Oily Skin Treatment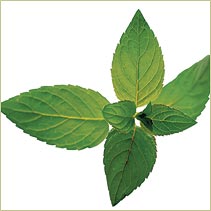 INGREDIENTS
6 oz plain yogurt
2 drops of thyme oil
2 drops of mint oil
Juice from 1 lemon
½ packet of yeast
2 Tbsp of starch from potatoes (let potatoes sit in water for several hours; use 2 Tbsp of the milky water)
DIRECTIONS
Combine ingredients in food processor. Apply to entire face paying particular attention to pimples and blackheads. Leave the mask on for ten to twenty minutes. Rinse.
INGREDIENT BENEFITS
Thyme Oil
• Antiseptic powers
• Astringent effect
Mint Oil
• Refreshing and cooling effect
• Works as astringent and toner
Lemon Juice
• Antiseptic power
• Astringent effect
Yeast
• Antiseptic powers
• Regulates the secretion of the sebaceous glands
Starch
• Absorbing power
• Soothing effect
If you like this post, please share 🙂