This energizing orange & grapefruit hand cream recipe is fairly easy to make, doesn't require many ingredients, and will leave your skin hydrated and smelling amazing! This recipe contains all natural ingredients, and once you acquire them, the possibilities for making many different cosmetics and products are endless!
To make this orange & grapefruit hand cream recipe, you'll need a small scale to weigh your ingredients. As with baking, making your own beauty products can be an exact science.
Orange & Grapefruit Hand Cream Recipe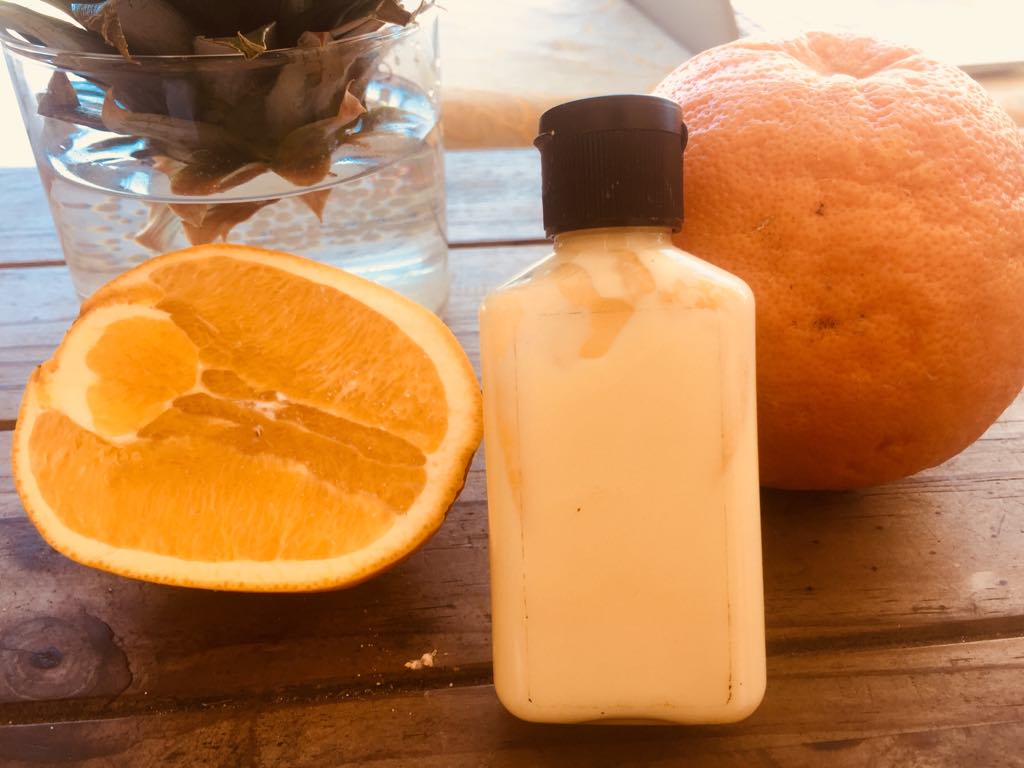 You'll Need:
10 tsp distilled water
2 tsp aloe vera liquid
3 tsp jojoba oil
1 tbsp cocoa butter
7.5 grams emulsifying wax
2 grams beeswax
4-6 drops grapefruit essential oil
2-4 drops sweet orange essential oil
preservative of your choice (optional if you want it to last a lot longer)
Directions: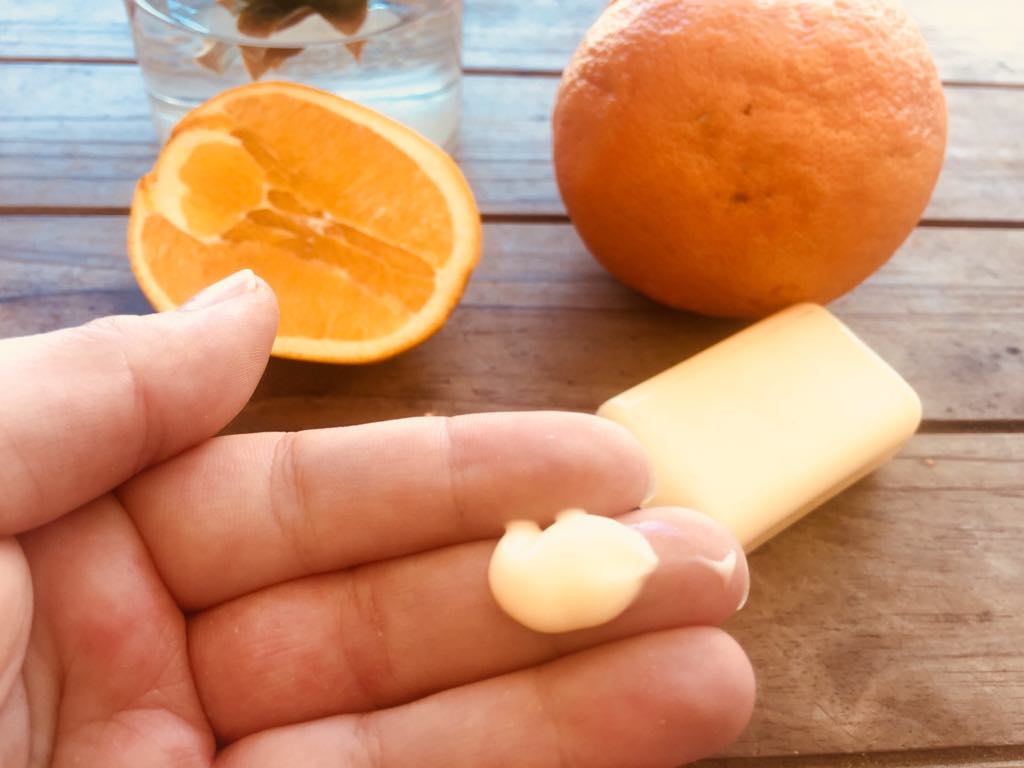 To a double boiler, add the distilled water and aloe vera and stir until warm.
In a separate bowl, add the jojoba oil, cocoa butter, emulsifying wax, and beeswax, and melt in a double boiler method.
Once melted, combine the two together and stir, stir, stir until mixture begins to thicken.
Once cooled a little, stir in the essential oils and preservative if using.
If you're not using a preservative, keep in the refrigerator and use within a week.
Benefits of Orange & Grapefruit Hand Cream:
This hand cream can be used on the entire body to soften skin, hydrate, and smooth out any imperfections. We love this recipe because it smells SO so incredibly good, plus the ingredients are all natural!
We realize most people won't have these ingredients on hand, but if you love making your own products, these are all ingredients you SHOULD have. The possibilities are endless!
Like this post? Share, Pin, and Comment Below 🙂