Ready to get a golden glow for the new year? So are we! In 2008, you'll need lots and lots of gold to show off beautiful glows and all that! The stars are donning themselves with everything gold from belts to shoes and even facials!
Get a Golden Glow for the New Year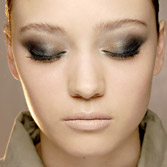 So what's the deal with gold? It's a warm color that anyone can pull off and let's face it, it looks great! Gold brings out warmth in anybody's face so don't be afraid to wear lots of it!
Also, gold makeup is very popular this year. Look for MAC products that come in lots of shades of gold for face, lips, and eyes- absolutely gorgeous!
So take out your gold belts, shoes, and whatever else gold you have but remember not to go overboard- it is really the worst thing you could do!
If you like this post, please share 🙂