Once in a while, a designer comes along that just blows everyone away. Phillip Lim is one of them. This newcomer's inventions are so sexy and creative, that his styles will just leave you breathless. Although his haute-couture is a little pricier, it's worth it because of his innovative and unique creations.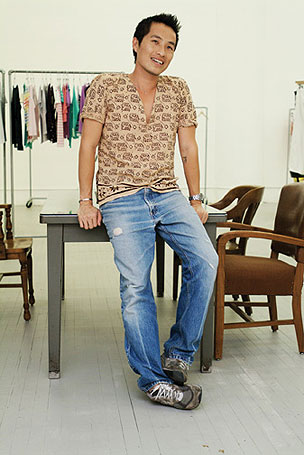 I choose Phillip Lim because of his ingenious idea. Every single item in his collection matches brilliantly with anything else. Why you ask? You can combine however many of his pieces you want because they all work perfectly together- he designed them that way!
So there is no more searching for that perfect piece to go with something else- everything in his collection matches and you just can't go wrong. Here are some of Lim's amazing creations.