Let's check out some of the hottest runway looks this past year! You can't always take what you see on the runway and wear it on the street since most of the designs are a little unpractical. As much as we wish we could, we're not that daring and let's face it, most of us don't look like skinny 6 foot models. So we just have to look at the hottest runway designs for this year and incorporate that into our own personal look. Here are some of my favorite runway looks so far:
Hottest Runway Looks This Year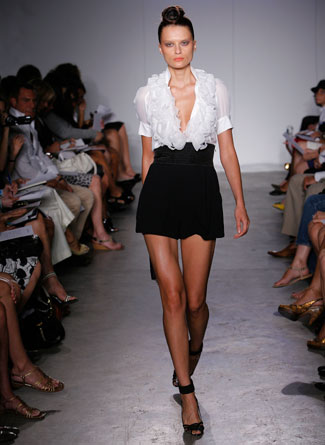 Designer Catherine Malandrino created this sexy business-like ensemble and you can pull this off too with a longer skirt and a silky ruffled top.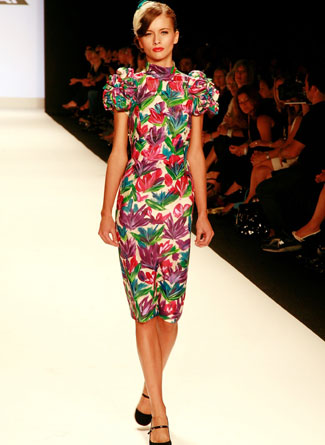 Kenley Collins designed this beautiful bright floral dress. You can recreate the look by pulling on your favorite floral dress for spring with a pair of flats.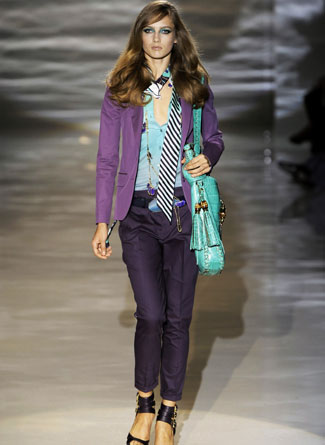 Gucci created this colorful ensemble and it is my absolute favorite that I've seen so far this year. This is a very easy look to recreate because it's not over the top and you can definitely wear this on the street without any worries.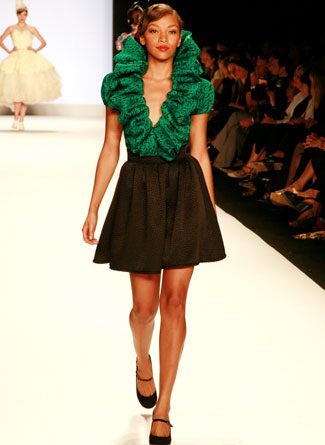 Another exquisite creation from Kenley Collins. Again, you can adopt this look by pairing a pretty black skirt such as this one with a ruffled neck top (obviously, not as ruffled as this one), but if you think you can pull it off, even better!
To read more fashion related posts, check out our Fashion Blog!
If you like this post, don't forget to share 🙂