The must-have item of this season is the snow-white coat. Take it easy on the black and drape colored coats, and drape yourself in a pure white coat.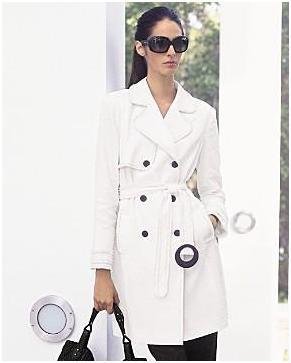 It will not only make you stand out, but you'll feel so much better and you'll look hot too! A crisp white coat will look fresh for fall.
Accessorize your coat with a big belt buckle, a shiny or metallic bag, and a big necklace.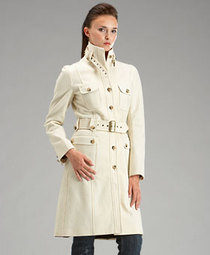 If you're weary of wearing the crisp white coat, opt for a cream one. They're super elegant and sophisticated.