If there's one trend you cannot ignore this upcoming spring it's gotta be the motorcycle jacket. Not only is this piece very trendy, but it's also extremely versatile, badass, and just really fun to wear.
Must-Have Trend: The Motorcycle Jacket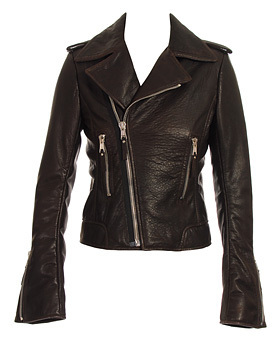 Motorcycle jackets have actually made a huge comeback from the 80s but with a much more modern twist. They're very tailored, so they look great on everyone…just as long as you get one that fits you properly. Here are some things to look out for when buying a motorcycle jacket: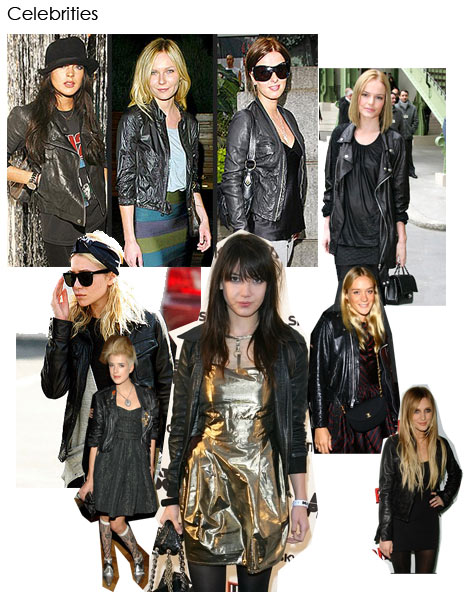 The fit – make sure it's not too tight and not too lose. One sure-way is to look at the shoulders…if they're too low, then the jacket is too big. And if the cut is too high then the jacket is too small.
Motorcycle jackets look best when they sit at the hip or even a little higher.
Studs, zippers, and little embellishments are a must for a biker jacket.
But one of the things I love most about motorcycle jackets is that they are very easy to wear. Just throw it on to almost any outfit, and your look is instantly transformed (plus it doesn't hurt to feel like you can actually kick some ass with this jacket on!).
My favorite look though? Skinny jeans with a pair of boots and a biker jacket does the trick every time!