Runway styles don't have to intimidating, especially when it comes to the new 2014 fall styles. Designers have been opting for more natural and simplistic looks, so you don't have to spend hours in front of the mirror.
The Deep Side Part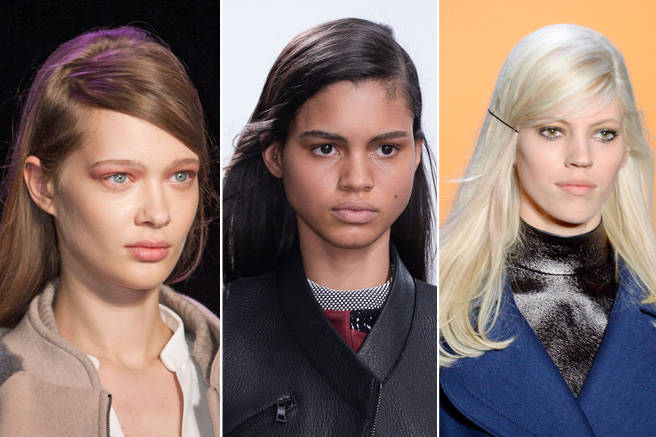 The deep side part is simple to achieve and works on any type of hair. Perfect for fall and easy to maintain. These androgynous looks were seen all over the New York runways from BCBG to Proenza, but don't let the word androgyny fool you. This style will give you a strong sense of womanhood, all the while make you feel empowered. Simply create a deep side part (on either side of your head) and secure with a bobby pin underneath the hair. Finish off with a spritz of hairspray for all-day hold.
Natural Hair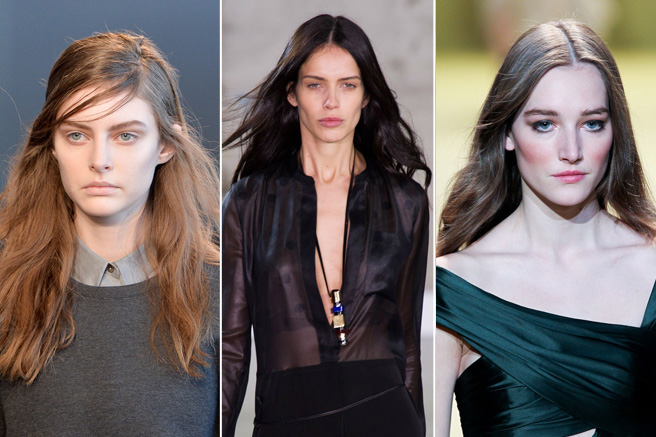 At Reed Krakoff, the look was simple and natural. It's the kind of style women have been swooning over for ages: "I just woke up, this is what my hair looks like – deal with it!" The runways were full of natural hairstyles, and you can easily achieve this look on your own. Think of how your hair looks at its most natural. Perhaps just a towel dry, brush, and let air dry? A pretty part and some shine serum will do the trick. Think low maintenance and not much else. The key here is to let your natural, untouched hair shine through.
Cornrows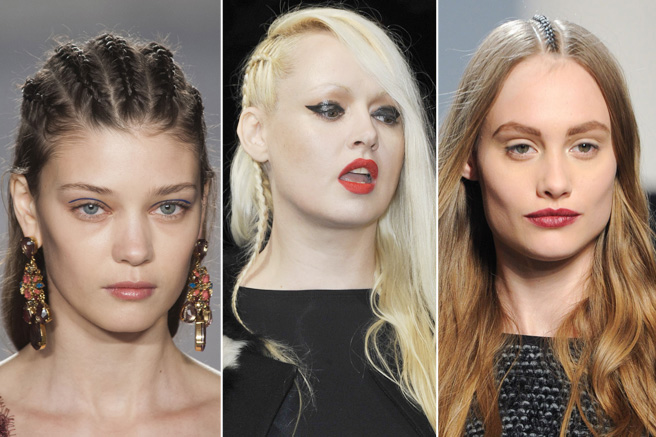 Both Marchesa and DKNY opted for feminine cornrows, so now you don't have to go to the Caribbean to actually feel like you're on vacation. Cornrows don't have to be scary – they can actually be super fun if you do them right. The best way to go about this would be to go to a local salon and get them done – unless of course you're a braid expert then the hair is all yours! Opt for something clean and simple to start (see middle image), and if you like it, escalate from there!
Enjoyed this post? Share with your friends on Facebook by clicking the button below 🙂