Ever heard of putting milk in your hair? Turns out, milk is loaded with amino acids, vitamins, and minerals that are actually really good for your hair. These DIY milk hair mask recipes are quick, easy, and best of all they work to restore dry, brittle hair. But, even if you don't have dry hair, a milk mask can help soften and hydrate all hair types, giving you beautiful, touchable tresses in a pinch.
Banana & Milk Hair Mask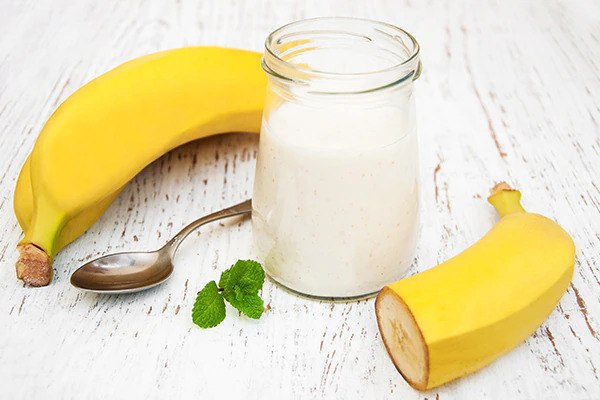 If you're looking for a hair mask that is both quick and easy to make, look no further than the milk and banana hair mask. This DIY hair mask uses two simple, natural ingredients – milk and banana – that are known for their moisturizing and nourishing properties. To make this hair mask, simply mix together one cup of milk and one mashed banana in a bowl until you have a smooth, creamy paste. Apply the mixture to your hair, working it from roots to ends, making sure to cover all areas evenly. Let the hair mask sit for about 20 minutes before rinsing it out with warm water. Not only is this hair mask extremely simple to prepare, but it will leave your hair feeling soft, smooth, and revitalized.
Milk & Egg Hair Mask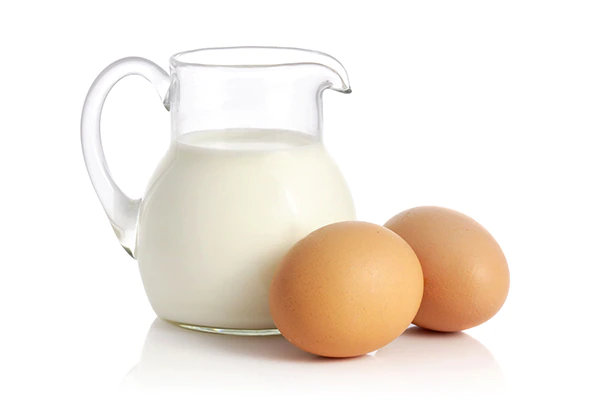 For those looking for a hair mask that delivers salon-worthy results without the salon price tag, a DIY milk and egg hair mask is a great option. This hair mask is made with just two ingredients – eggs and milk – and can be easily whipped up at home. The proteins in eggs help to strengthen and repair damaged hair, while the fats in milk add moisture and shine. To use, simply beat together two eggs and add enough milk to form a smooth paste. Apply the mask to clean, damp hair and leave on for 20 minutes. Rinse with warm water and shampoo as usual. This hair mask can be used once or twice a week for best results.
Milk & Honey Hair Mask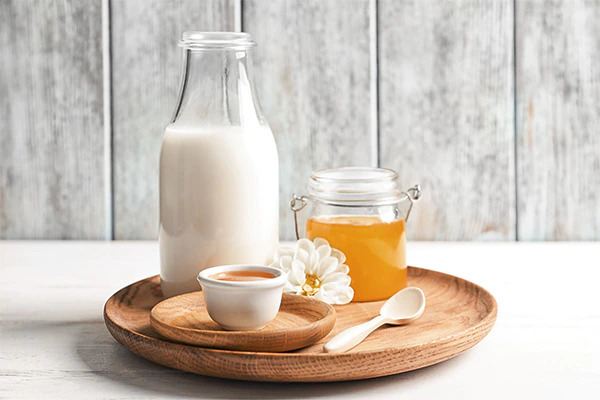 This milk and honey hair mask is great for those with dry and sensitive skin. To make this hair mask, simply combine milk and honey in a bowl and apply it to your hair. Leave the mask on for 20 minutes before rinsing it out. Milk and honey are both known for their ability to nourish and hydrate hair, making this hair mask an ideal choice for people with dry or damaged hair. In addition, the milk will help to add shine and the honey will help to lock in moisture.
The Amazing Benefits of Milk for Your Hair
Milk is often considered a staple in many people's diets, but it can also provide a variety of benefits for your hair. First, milk is rich in protein and essential vitamins and minerals, which can nourish and strengthen hair follicles to promote healthy growth. Additionally, milk contains lactic acid, a natural alpha hydroxy acid that gently removes dirt and debris from the scalp, leaving your hair looking clean and vibrant. Finally, milk is a good source of fatty acids that help to maintain moisture levels in the hair shaft, making it softer and less prone to breakage. So whether you're looking for stronger, healthier hair or simply want to pamper yourself with a relaxing milk bath, milk is an excellent choice for all your hair needs.