So now that you know how to get a fun, sexy mane for wavy hair, you might need to know how to do this with curly hair! Follow these tips to get the ultimate sex appeal, just for your hair!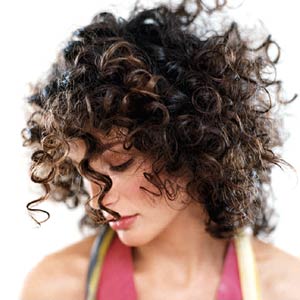 Step 1: Start with damp hair. In the palm of your hand, blend together equal parts shine oil and holding gel. The serum is designed to take out the frizz, while the gel keeps the hair in control.
Step 2: Using the fingers of both hands, pull hair forward from the crown of your head toward your face, and as you do, wriggle your fingers against your head as if you were giving yourself a  scalp massage.
Step 3: Now shake your head, allowing your hair to separate into its natural part; you can help it along, but with fingers only ?- no comb allowed, because you don't want the sharp lines or orderliness a comb would create.