Summer is here and that means new and hot hairstyles. This year is all about keeping your cool during those hot summer days and keeping your mane pretty much maintenance free. So that means less blow-drying, straightening and curling. Let your hair flow loosely and naturally; so much better than spending hours in front of the mirror!
French Braids
French braids are big this summer but not in the way that you`d think. French braids used to be all about perfection, but this time go with a looser, more natural braid. Don`t even think about starting the braid at the forehead! Instead, start farther back around the crown that way your hair can let loose. Start by French braiding by gradually weaving in pieces until you reach the nape of your neck, and finishing off the tail with a tighter braid. And when you`re ready to undo the braids, you`ll have naturally wavy locks!
Shoulder Bun
Shoulder-bearing buns are so sexy this summer because you can sport one at the beach and at the bar later on! The trick here is to coil strands in different directions as to create a thick, knotty bump. Gather your hair into a low ponytail and divide it into two sections. Wrap one section around clockwise and pin it into place. Wrap the second section around the first bun, twisting it the opposite way, and secure with pins. Don`t worry about pieces falling out, the more natural looking the better!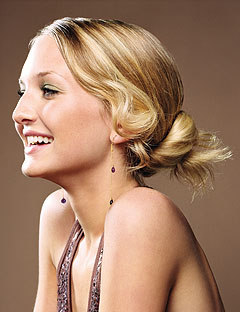 Half-Up Hair
After washing your hair, tussle it using a little bit of mousse or gel in order to get that `just off the beach` look. Keep hair out of your face by pulling back a small section between your temples. Tease those strands first to create a little bit of height and volume and smooth over with a brush. Secure everything with a clip at the base of your crown. This look is excellent for the summer because it keeps the hair out of your face and brings out your eyes and cheekbones at the same time.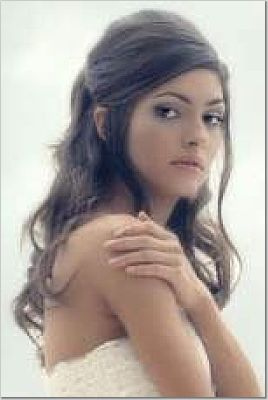 High-Up Pony
The regular ponytail with a lot more oomph. Start by working a sculpting foam into damp hair and towel-dry to build up messy volume and texture. Gather up all the hair and secure with an elastic right above the eye level (not too high). Back-comb the hair multiple times to get full volume and toussled waves. Finish off with a soft gel on the ends to give it some shine.