This holiday season shine in the greatest color of all! Not only does this color make a statement everywhere and anywhere, but it's also very bold. So don't be afraid to wear a little red lipstick for your holiday parties this season.
Red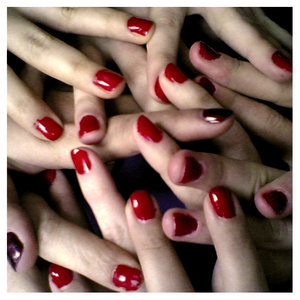 Cult classic colors make a comeback. Think cherry, fire engine and vampy red. Three finishes reign supreme. A matte texture is great for creating a retro look. Creamy lip color is the ultimate in comfort. An ultra glossy sheen is evocative of patent leather.
Sharply defined contouring. Reminiscent of Greta Garbo, this pout is easy to do with a lip brush. Stain effect. Apply lipstick with your index finger for a just-dyed look. Sheer color. Red-pink gloss is a great alternative for bashful babes.
If you like this post, please share 🙂