Last Updated on
First off, I would like to thank Secret Light Tights for sending me a pack of tights (3 different colors too!) – I was so excited. There's nothing better than receiving some tights when you really need them – they couldn't have come at a better time! Being an avid tight wearer, I was more than happy to get the tights, and I have to say that they are absolutely fabulous!
Secret Light Tights
Secret Light Tights are just plain wonderful because they're so light, you can barely feel you're wearing them! I absolutely loved the material because it felt so soft on my skin and on top of that they were very durable too. I do buy a lot of tights and I find that they rip very easily, but that's probably because I'm cheap and I don't invest a lot of tights. Well now I think I will because Secret Light Tights has proved me wrong (and they're not even expensive either!)
You can buy Secret Light Tights at almost any deparment store and they're not much more than your regular no-name tights (maybe a couple dollars difference, no biggie!). Tights are an absolute must, especially for the fall because they make your life that much easier. Unlike pantyhose, tights are a little bit thicker and they feel much more comfortable.
They're a great way to spice up any outfit, and you can wear them all throughout the fall and winter. Just slip on a skirt or a dress, a pair of tights and top off with your favorite boots – it's as easy as that! So if you want the perfect tights, Secret Light Tights are just the thing for you!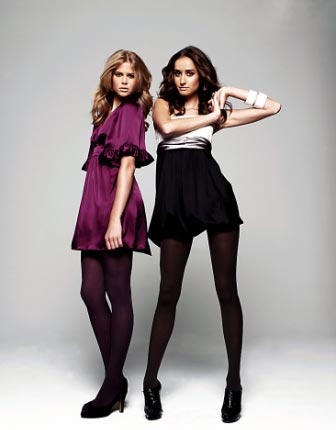 For more product reviews, check out our Product Review Site!
If you like this post, please share 🙂