With the increasing amount of air pollutants, it's not enough to just use a cleanser and your hands when washing your face. Enter facial cleansing brushes: not as harsh as a scrub, but just right to remove all the dirt, debris, makeup, and pollutants. A scrub can do all that, but it can also strip the skin of its natural oils and cause breakouts. A good quality cleansing brush meant for your skin type shouldn't cause breakouts, but only remove dirt and makeup, gently exfoliate, and also improve cell turnover.
Facial cleansing brushes are now a dime a dozen, and you can literally find them anywhere, but how do you know which one is right for your skin type? Below, we've compiled a list of the best 10 facial cleansing brushes on the market right now. You'll find a cleansing brush for your specific skin type, whether it be for dry skin, sensitive skin, or acne prone skin.
Top 10 Facial Cleansing Brushes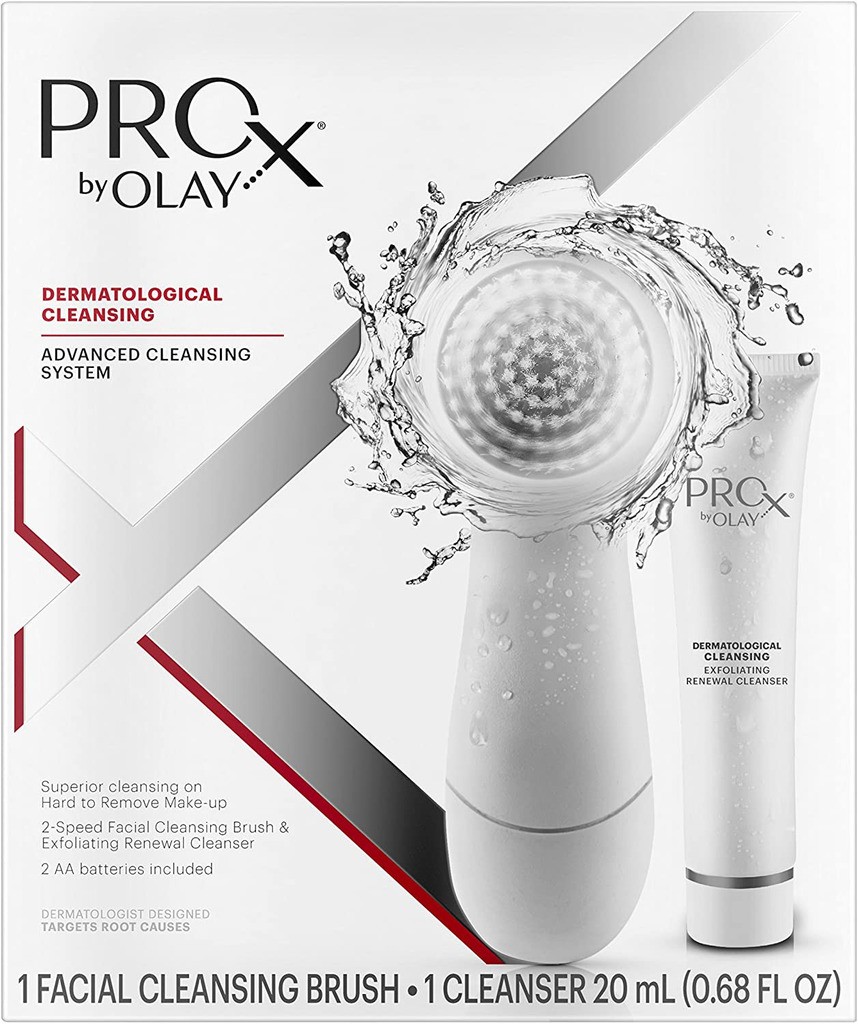 We're starting with this particular cleansing brush because it's great for all skin types, including acne prone and sensitive skin. It comes with 4 different interchangeable heads and also has two settings, so you can choose the speed. We love this brush because it's similar to more expensive ones, but does just as good a job!
Pros:
Great for all skin types
Comes with 4 interchangeable heads
Inexpensive
Waterproof
Cons:
Replaceable brush is not very durable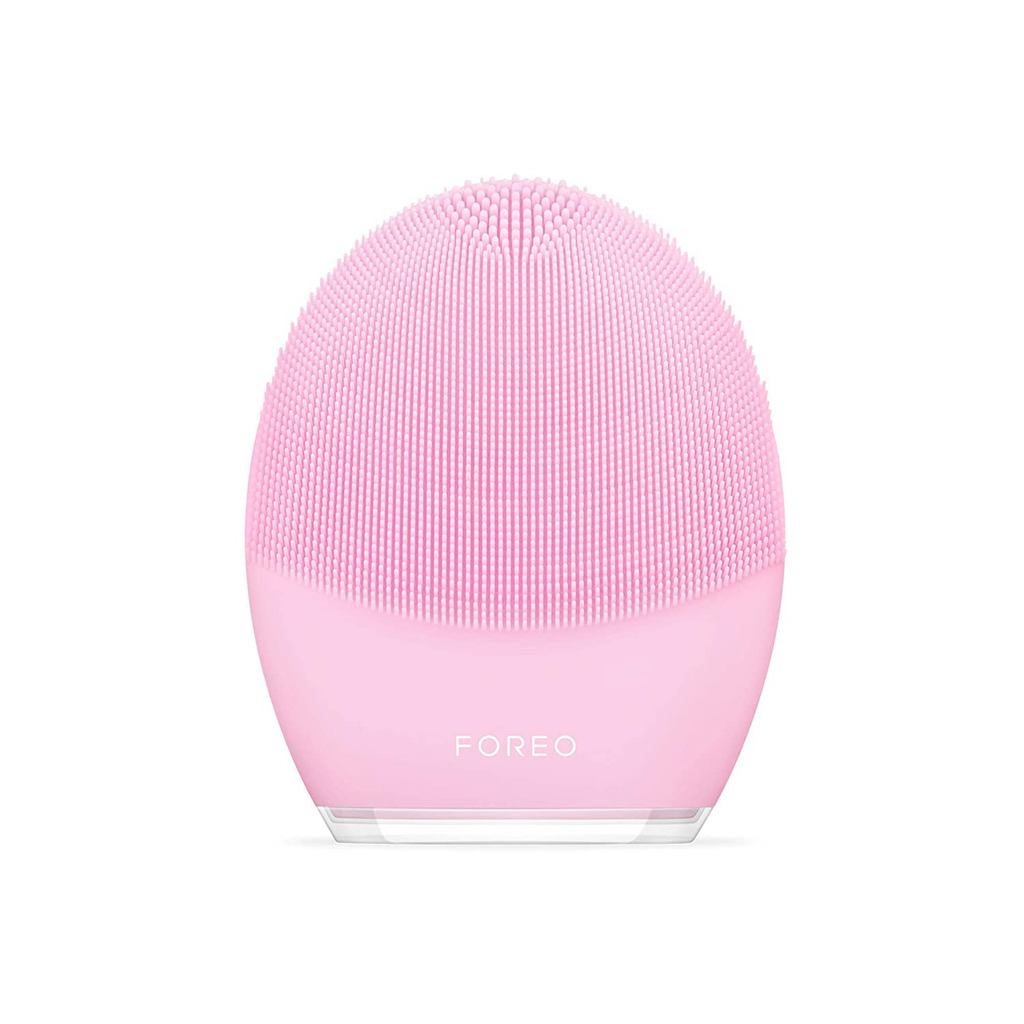 This brush is definitely on the higher end, but it does deliver some amazing results! Also great for all skin types, the Foreo Luna 3 has 3 different settings for different skin types and also has a 1 minute timer so you know never to do too much or too little!
Pros:
Has 3 speed settings for different skin types
Smart technology timer
Easy to clean
Holds charge for a long time
Cons: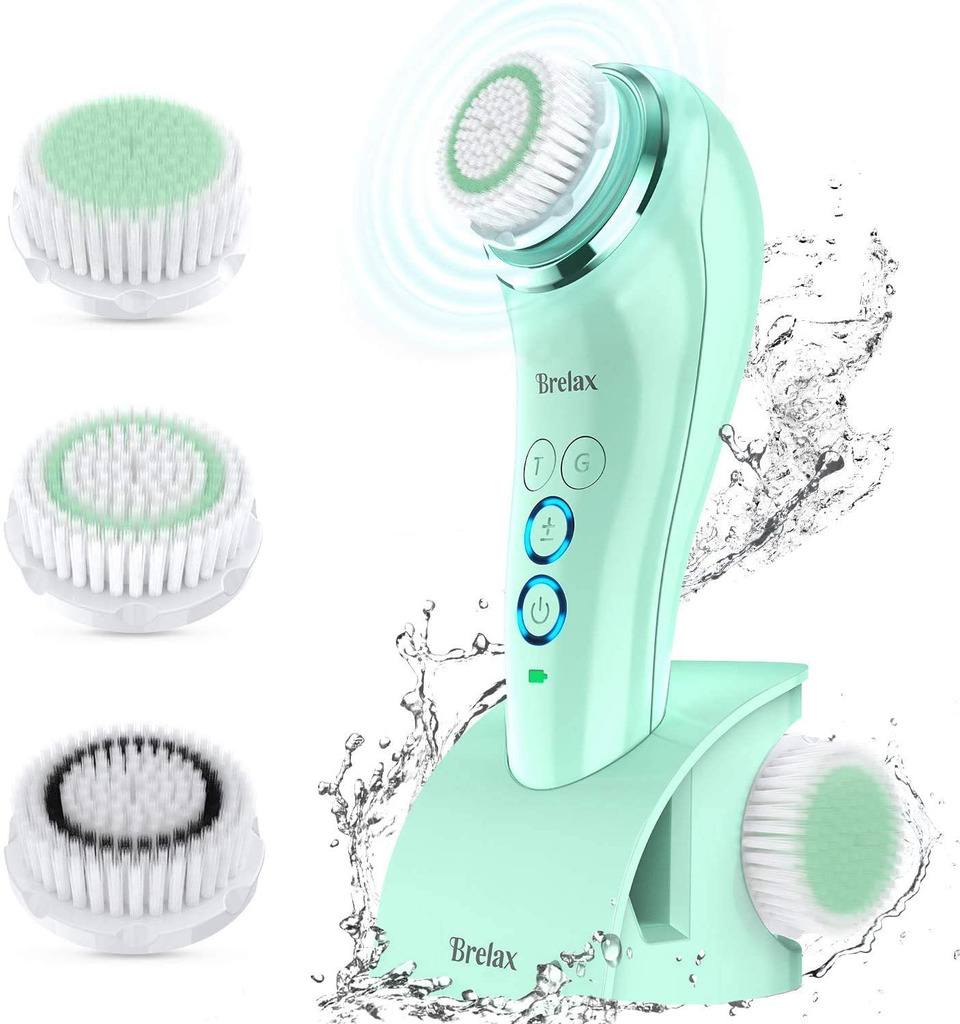 Currently the #1 best selling facial cleansing brush on Amazon, this brush has 3 settings depending on your skin type, is gentle on all skin types, and deep cleans and exfoliates. What we really love about this brush is that it has a 1 minute timer and will alert you to switch areas on your face every 20 seconds.
Pros:
Has 3 different speeds
1 minute timer and 20 second alerts
Comes with 3 interchangeable heads
Charge lasts for 30 days
Waterproof
Cons: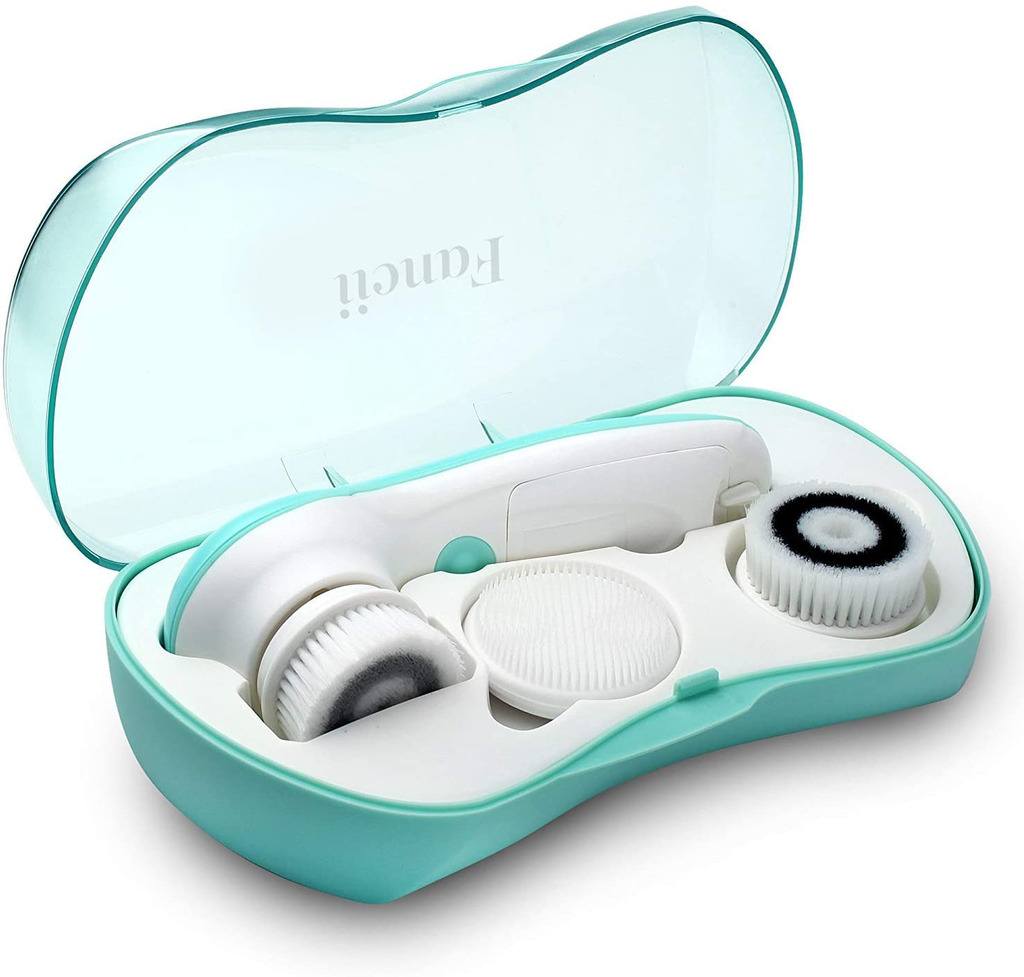 With over 5,000 four and a half star reviews on Amazon, you cannot go wrong with the Fancii facial cleansing spin brush set. Great for all skin types, this brush set comes with 3 interchangeable heads, including a silicone head for deep exfoliation.
Pros:
Waterproof
Comes with 3 interchangeable heads
Minimizes the look of pores
Gentle for sensitive skin
Cons: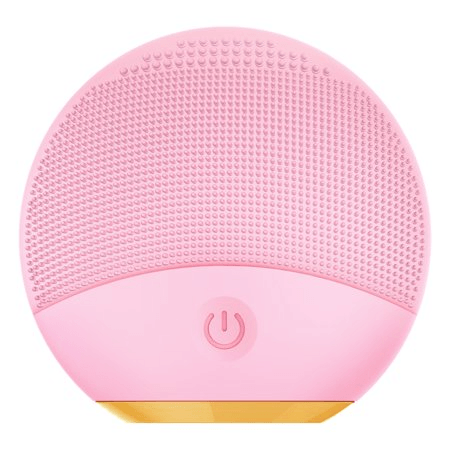 If you're looking for a more inexpensive alternative to the Foreo Luna3 cleansing brush, look no further than the Xpreen silicone brush. If used for 2 minutes every day for 4 weeks, you should notice smoother skin and less visible pores.
Pros:
Inexpensive
Has 3 modes
Comes with 2 interchangeable bristle brushes
Waterproof
Great for travel
Cons:
Smaller than other similar facial brushes
Bristles may be too soft for some skin types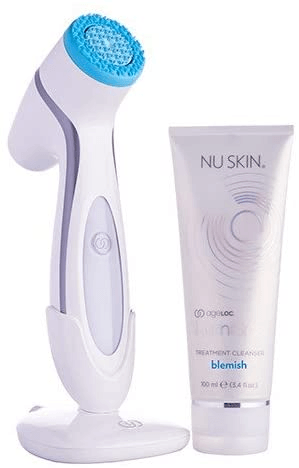 A hefty price tag for sure, Nu Skin's facial cleansing brushes are a favorite among many beauty editors. You can choose from different facial cleansing brushes which are targeted for different skin conditions such as acne, dry skin, and sensitive skin.
Pros:
Smooths dull, rough skin
Minimizes the looks of pores
Different device for different skin types
Cons:
Expensive
Doesn't have interchangeable heads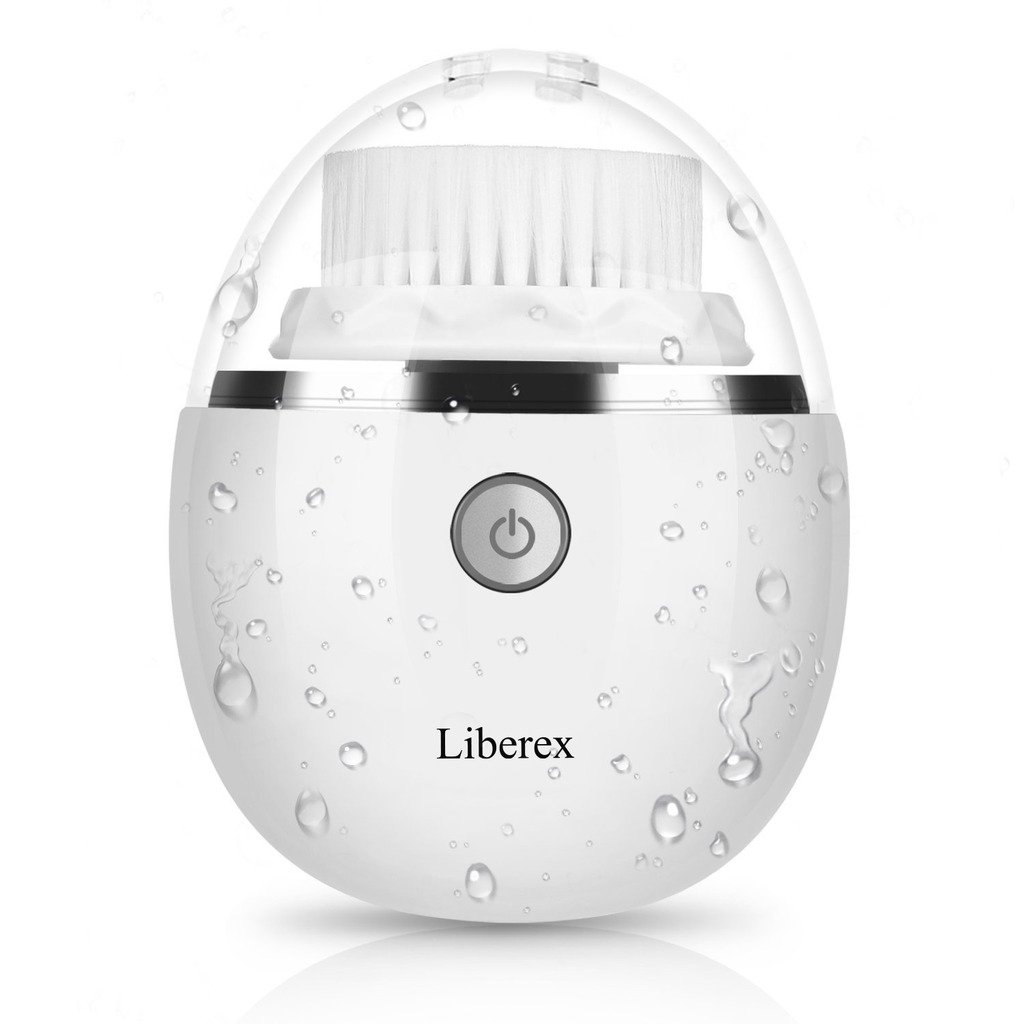 This little egg shaped facial cleansing brush is causing a lot of stir! With over 5,000 reviews on Amazon, and a guaranteed 2 year warranty from the manufacturer, you really can't go wrong! Comes with 3 interchangeable heads, is waterproof, and has 3 different modes.
Pros:
Inexpensive
Great for travel
Comes with 3 interchangeable heads and has 3 modes
Waterproof
Cons:
May not be strong enough for all skin types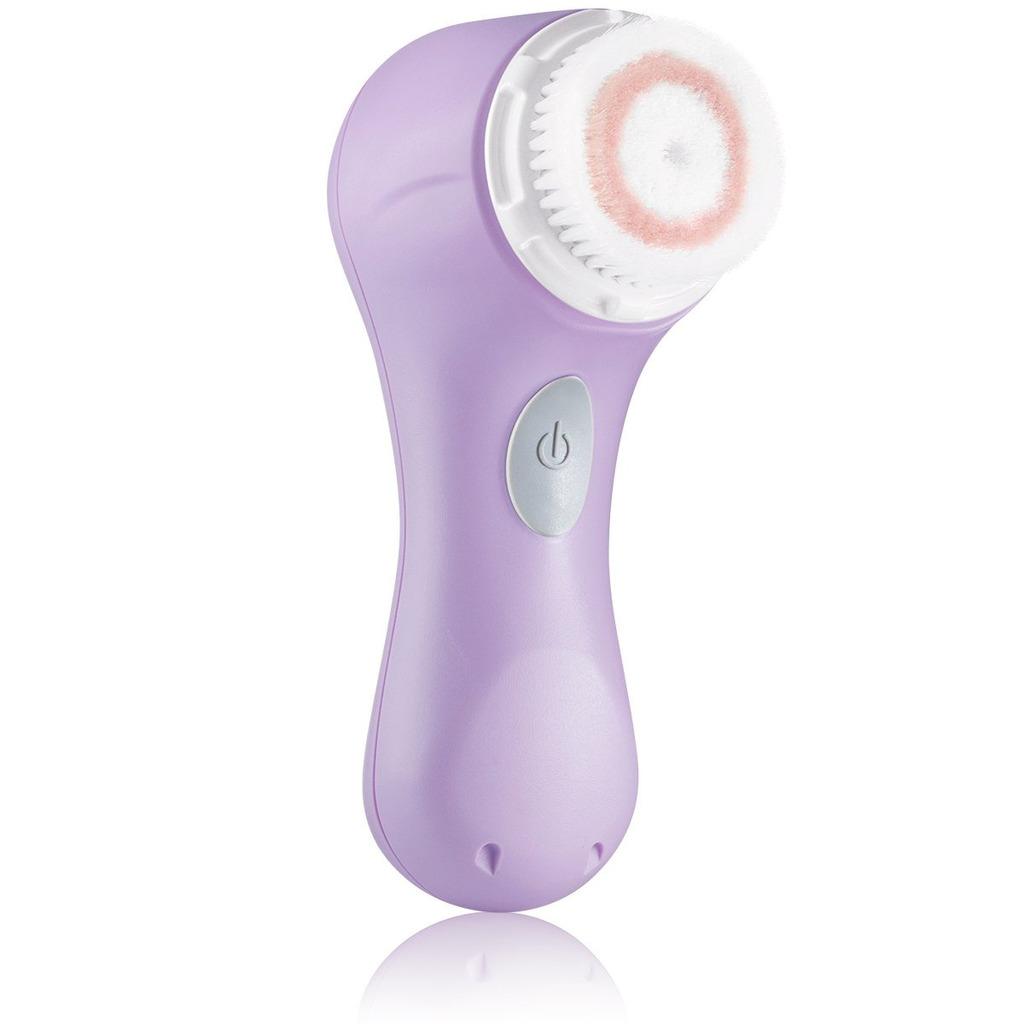 Clarisonic is a cult favorite when it comes to cleansing brushes, and for good reason too. Although at a steeper price, it does cleanse the skin very well and also helps to minimize the look of pores. Bonus: comes with a L'Oreal Clay mask!
Pros:
Works well at removing dirt, makeup, and impurities
Leave skin super soft
Comes with bonus L'oreal Clay face mask
Cons:
Expensive
Only has 1 mode and 1 head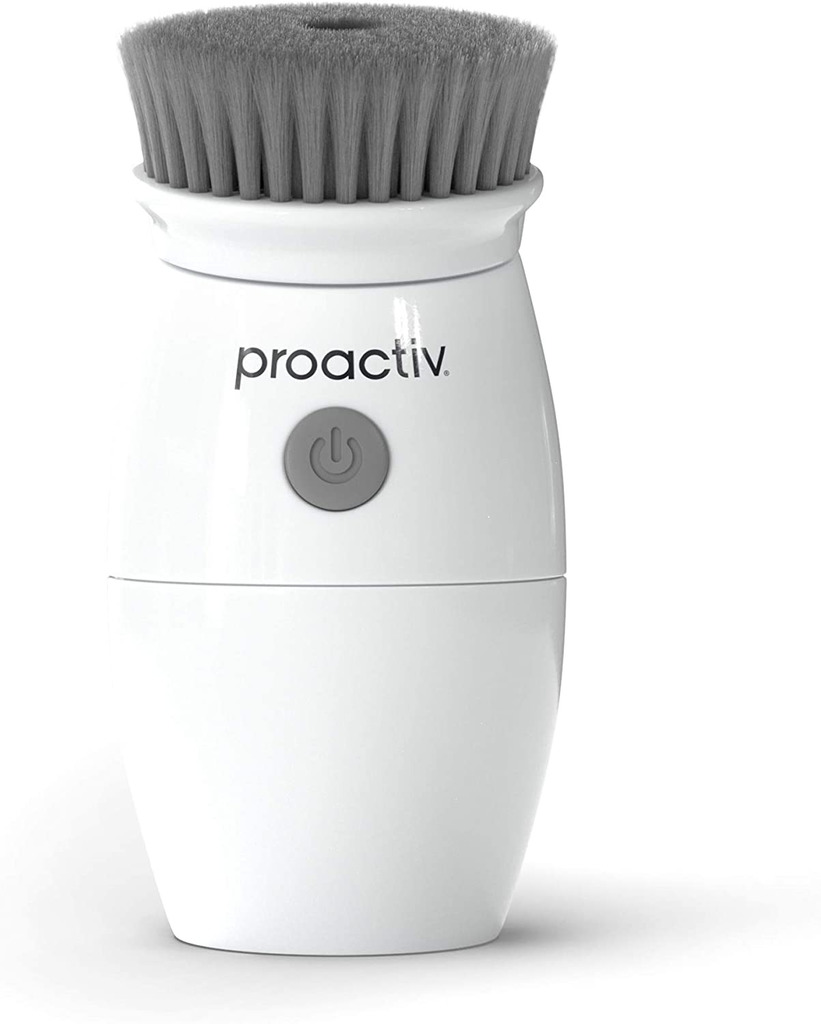 Proactiv doesn't just make acne fighting products! This pore cleansing brush is made out of gel, so it works really well at removing a lot of makeup and is great for those with oily skin. It's water resistant, but not waterproof so be sure to keep it pretty dry.
Pros:
Great for removing heavy makeup and for oily skin
Leave skin very soft
Cons:
Only has 1 head
Uses batteries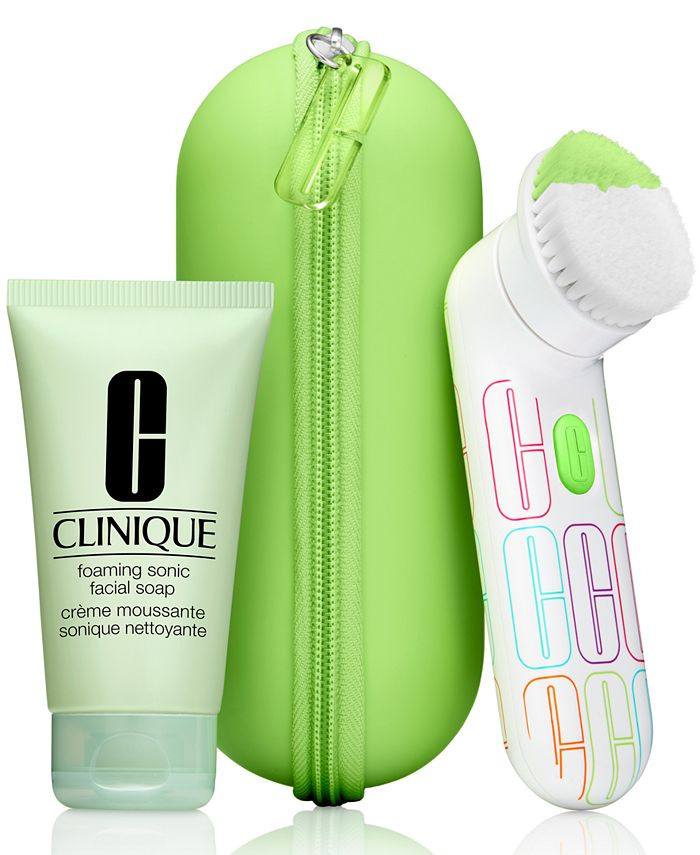 If you're a fan of Clinique skin care products, you may want to look into this 3 piece brush set which includes the brush, a travel case, and a foaming sonic facial soap you can use with the brush.
Pros:
Great for those with oily and acne prone skin
Effectively removes dirt, makeup, and oil
Comes with travel case and foaming facial soap
Cons:
Unclear if product uses batteries or has a charger
Expensive
So which facial cleansing brush is best for you? First, you'll need to decide on a budget. As you can see, there is truly something for everyone, and, at the end of the day, they all work well, but it all depends on how your skin feels afterward. We always recommend you go with something that is mid-range and that has a lot of positive reviews. If everyone loves it, chances are, you will too!