Last Updated on
The secret to perfect,flawless, and blemish free skin is as simple as taking care of your skin every single day, without it taking more than 10 minutes. It's very easy to skin a lot of things when taking care of your skin,but in doing so every day, you are guarantee flawless, blemish free skin.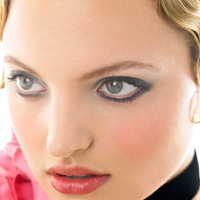 Remember to always exfoliate when in the shower. Exfoliating is extremely important, especially for those who are prone to breakouts. If the dead skin cells don't get sloughed off the skin, they will topple onto each other, causing bacteria and thus forming the blemish. Exfoliate your skin every time you shower with a gentle every-day in shower exfoliator in circular motions. Pay special attention to rough ares such as knees, elbows, and feet, and any other part that is prone to breakouts.
Taking care of your face is even more important. If your skin produces a lot of oil, use a cleanser that has micro-beads in it ( a sort of very gentle exfoliator) since it will eliminate the oil on your skin. If your skin is dry, try staying away from daily cleansers that might be too rough on your skin: you need a lot of moisture, therefore use a very gentle foaming cleanser with moisturizer.
Wash your face twice a day (morning and night) and make sure to always remove your makeup before bed. Wear hypoallergenic makeup to ensure that your skin breathes easier. Use a clarifying toner to get rid of any extra residue on your skin. If you get a lot of blemishes, use a night cream to reduce their appearance.
Apply this routine to your daily regimen and you will start to see results for blemish free skin.