Over time, our skin looses collagen (the protein in your body that is responsible for providing skin structure and elasticity), and therefore skin starts to droop and sag. This is a natural aging process that happens to everyone, but there are supplements you can take that will replenish that collagen and slow down the aging process. Today, we've compiled a list of the best collagen supplements for aging skin. These collagen supplements work to replace and replenish lost collagen in the body, which can result in younger looking skin and healthier hair and nails as well!
The Benefits of Collagen Supplements
Did you know that once you turn 20 years old, your body will stop producing collagen at a rate of 1 percent per year? Additioanlly, your skin will also start loosing water, which in turn leads to dry skin, which leads to premature wrinkles, sagging skin, and fine lines. A scientific study from the Journal of Cosmetic Dermatology found that oral collagen supplements can increase skin hydration and improve skin elasticity after only just 8 weeks!
But, taking collagen supplements doesn't just help your skin. Another study found that collagen can reduce the appearance of cellulite. In yet another study, collagen proved to help protect brain cells from proteins that cause Alzheimer's.
What are the Best Collagen Supplements?
Below, we've listed the best collagen supplements for sagging skin. There's something for everyone, from pill form to powder form. And although aging is a completely natural phenomenon, there's nothing wrong with a little help here and there to prevent premature aging, especially when it's all natural.
Best Collagen Capsules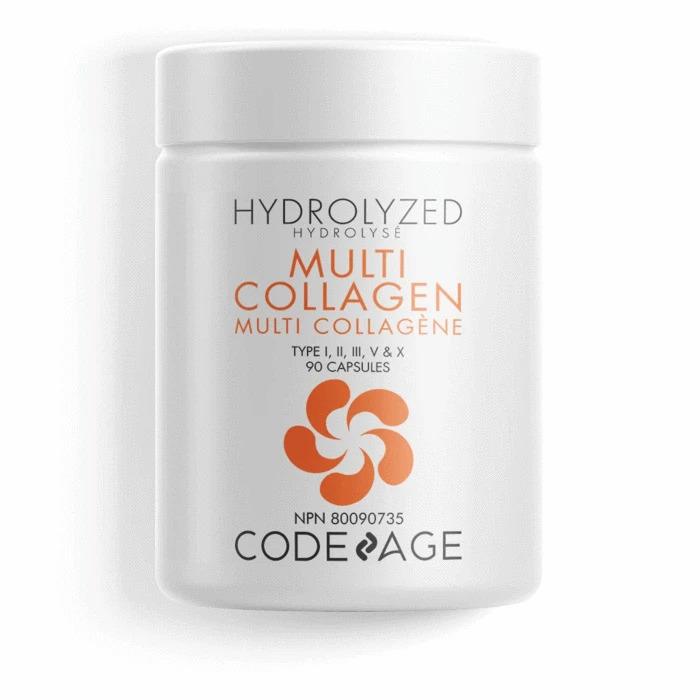 With thousands of five star reviews, the Codeage Multi Collagen Protein Capsules, are at the top of the list. There are five types of collagen in these capsules, including beef, chicken, wild caught fish, and egg collagen types. These collagen capsules will replenish moisture in the skin, help with sagging skin, and also reinforce everything from your hair follicles to your bones.
Best Bone Broth Collagen Powder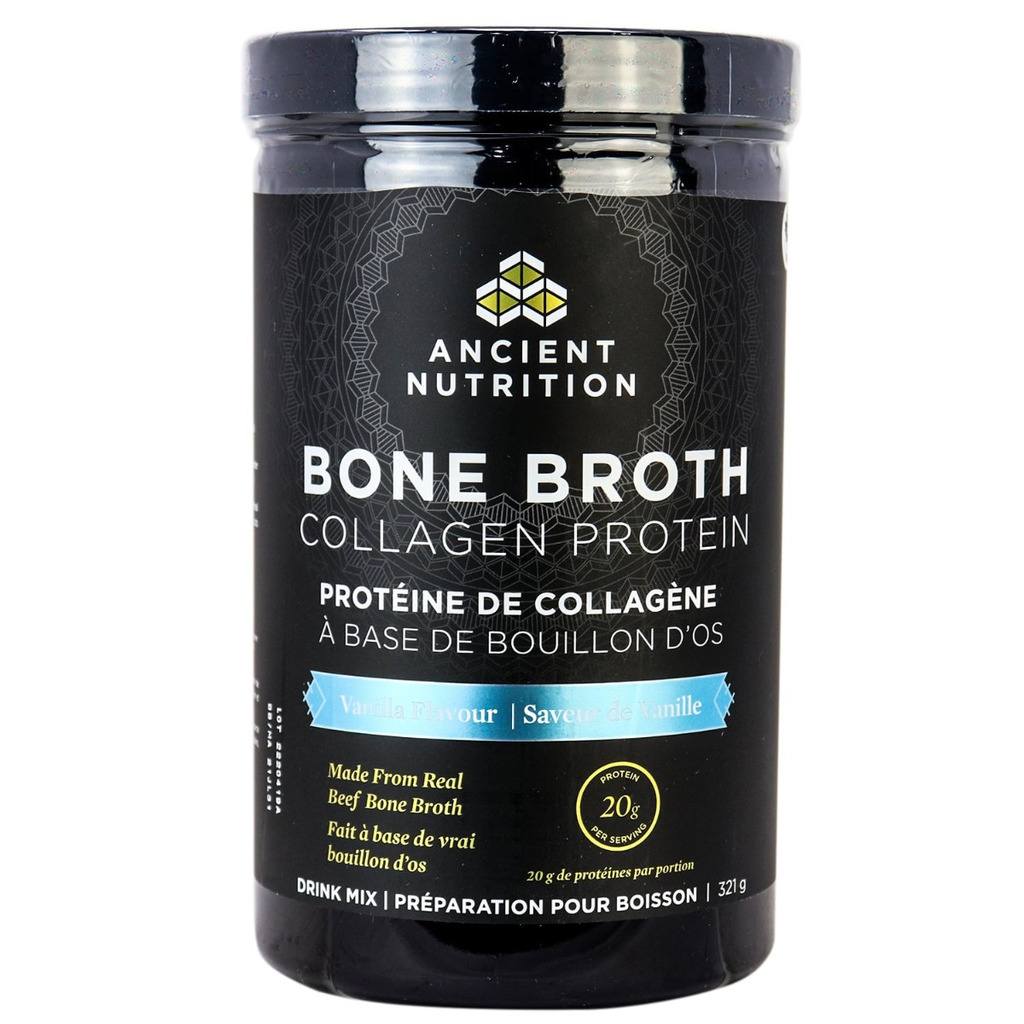 Don't be fooled by the name, but Ancient Nutrition's Bone Broth Collagen, is actually tasteless, and a great option for those following a Keto diet. This is because it will help keep you full! Also comes loaded with loads of superfoods that are often missing in most people's diets.
Best Collagen Supplement For Wrinkles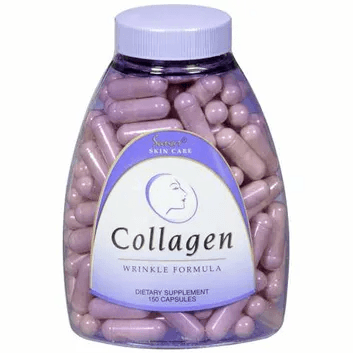 If you're strictly looking to just say bye-bye to wrinkles and sagging skin, Sanar Naturals Collagen Wrinkle Formula can help you with that! Formulated with vitamin E, vitamin C, and rosehips, it will help plump out those wrinkles in no time!
Best Vegetarian Collagen Supplements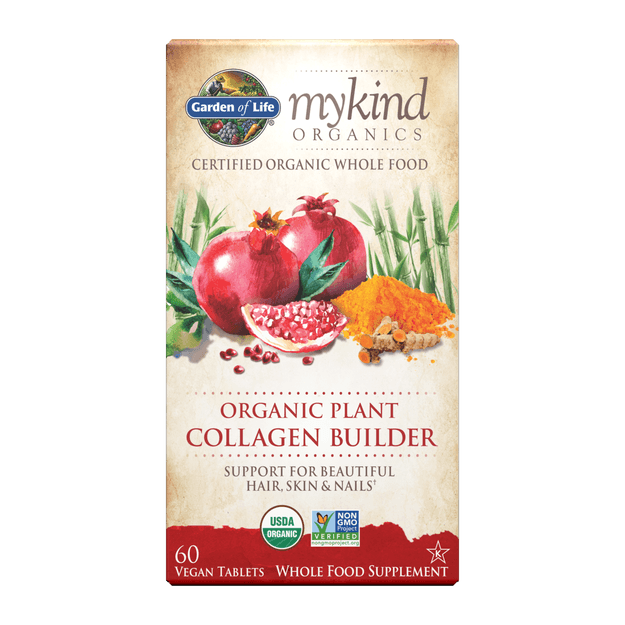 For those that are vegan or vegetarian, choose Garden of Life Organic Plant Collagen Builder as it contains no animal or marine by products. Instead, it uses fresh foods that contain biotin and silica to improve the body's ability to produce collagen.
Best Collagen Supplement With Hyaluronic Acid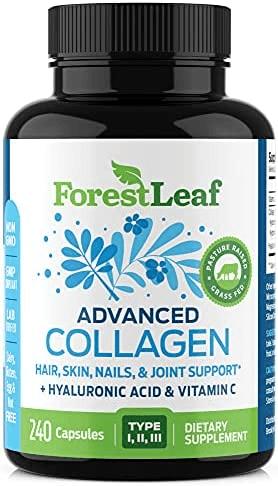 Another vegetarian option, ForestLeaf Advanced Collagen offers a high powered supplement that combines collagens one, two, and three, alongside hydration boosting hyaluronic acid and vitamin C. It will help not only keep your bones strong, but will also provide you with healthy, shiny hair, and younger looking skin.
Best Flavored Collagen Powder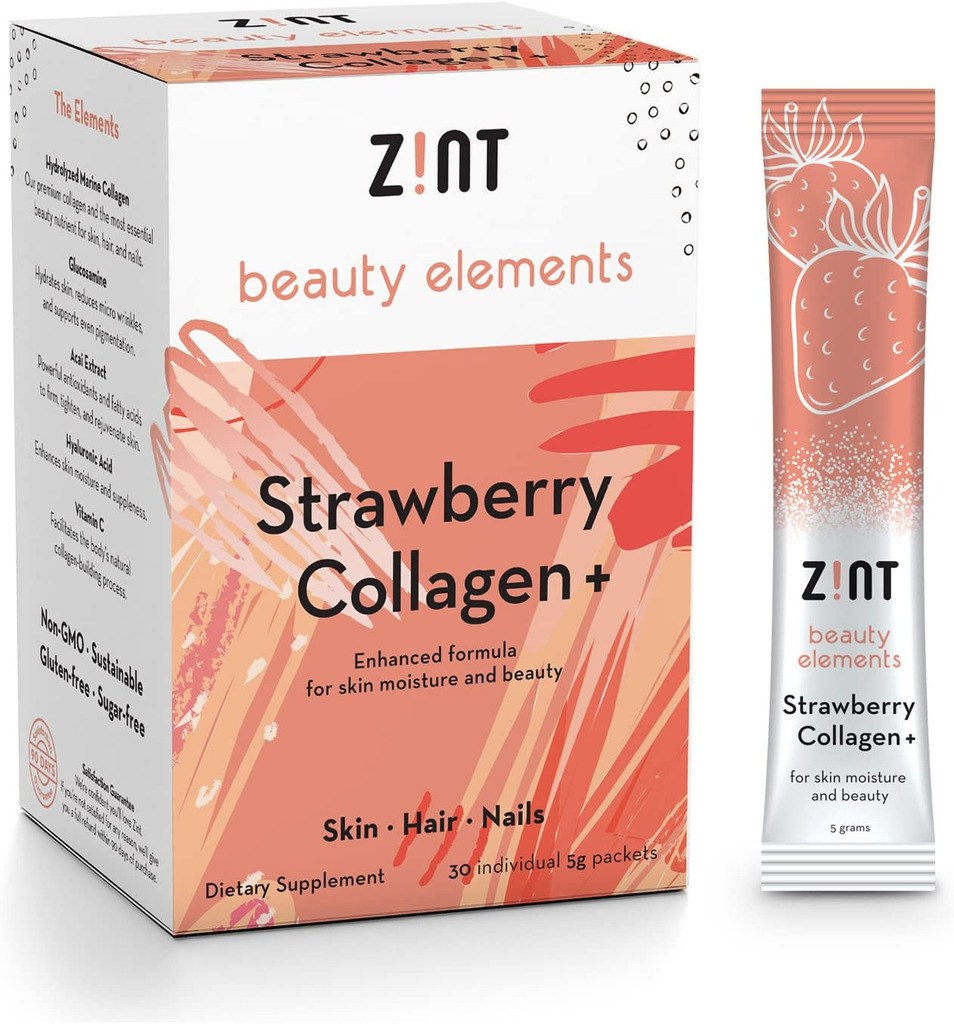 Zint's Strawberry Collagen packets taste really great, and also give you a big boost of vitamin C. They'll also provide you with lots of collagen which will aid in the body's production and storage of collagen.
Best Collagen Supplements for Circulation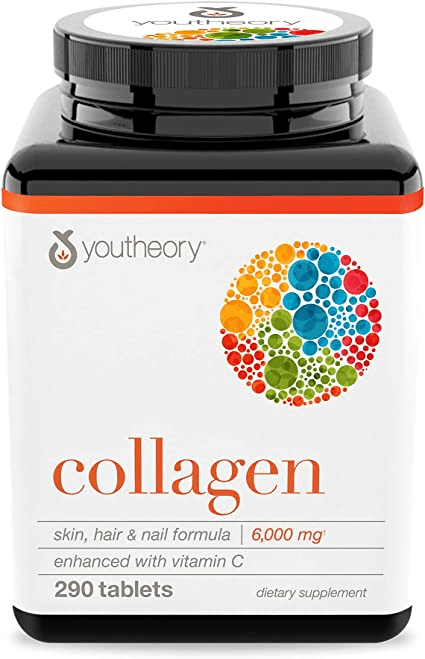 Youtheory Collagen can not only help revive sagging skin, and restore shine to hair, but also helps boost circulation. Also contains vitamin C, which can help speed up healing. Because of its antioxidants, it's great at deflecting UV rays and other free radicals.
Best Hydrolized Collagen Supplement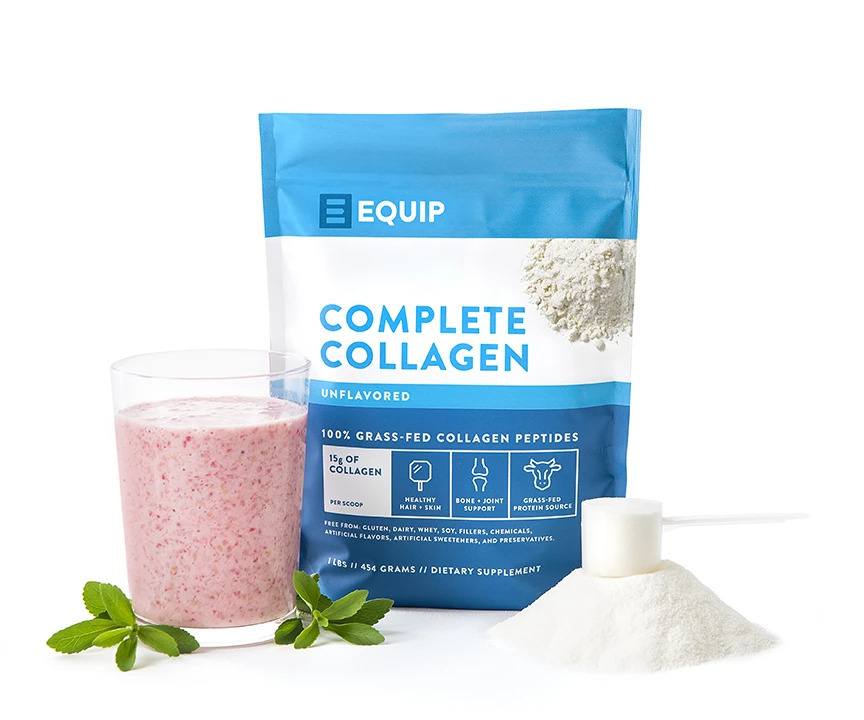 Equip's Complete Collagen provides you with your daily dose of collagen. All you have to do is mix the tasteless powder into any drinks or soups! Their protein source is grass-fed and sourced from the West Coast, so you can feel good about what you're putting in your body!
Best Collagen Peptides Powder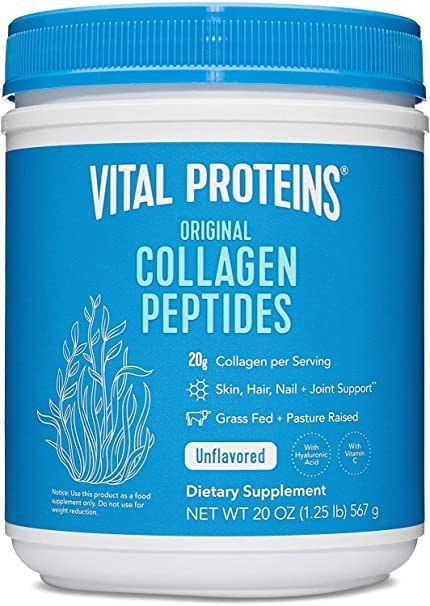 Easily dissolved in any liquid, Vital Proteins' Collagen Peptides supplement have high bioavailability, which means your body can easily access the molecules. The powder is made from grass-fed bovine, is free of gluten, GMOs, dairy, preservatives, and hormones.
Best Liquid Collagen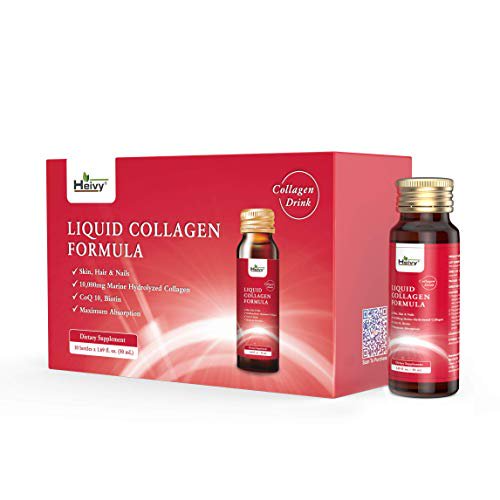 Heivy Liquid Collagen Formula has a nice, citrus flavor, but you can also mix it with other liquids. Each bottle contains 10,000 milligrams of marine-derived collagen. Additioanlly, it contains Jasmine flower extract and BioPerine (the active ingredient in black pepper). These promote healthy GI tract function and collagen absorption.
All of the above collagen supplements have been tried and tested and have hundreds, if not thousands of positive reviews! So if you're looking for the best collagen supplements for sagging skin, any of the above will work wonderfully! If you're not so much into capsule form, choose a powder or liquid version. Also, be sure to read the instructions and take the supplements as directed. With most collagen supplements, you should notice results within 8-10 weeks. For best results though, take your supplements on a regular basis. And of course, check with your doctor before taking any supplements.