Exfoliation is one of the best things you can do for your skin! Today we will teach you why it's so important to exfoliate along with some of the best DIY liquid exfoliator recipes for your exact skin type!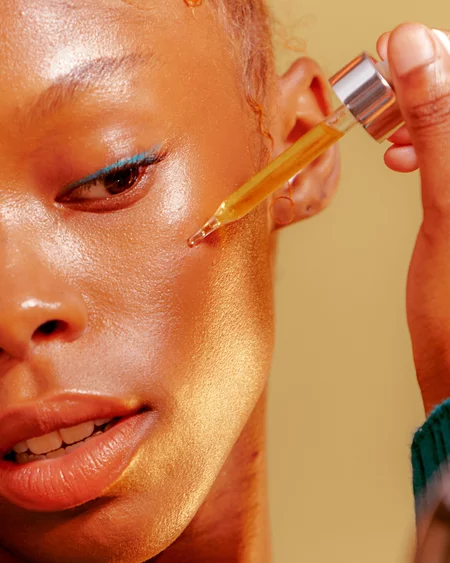 The skin is the biggest organ in our body and one of the most important too because it's the first thing people see. When you exfoliate you are removing dry/dead skin cells off the surface of your skin, which in turn prevents skin ailments and also helps skin glow.
It's recommended to exfoliate 2 to 3 days a week since overdoing it can tear up your skin. Balance is everything!! Let's take a look at why it's so important to exfoliate and some of the benefits that come with it.
Why It's Important to Exfoliate
Helps with Dry Skin:
During winter months, our skin tends to dry more than the usual amount, and exfoliating will help lots since it will remove the flakey dead skin and promote new, healthy skin cells.
Unclogs Pores:
When we remove those dead skin cells, we also keep the pores clean, prevent clogging, whiteheads, and blackheads.
Promotes Faster Renew:
By removing dead skin cell,s exfoliation helps the skin renew faster. Many factors like damage and hormonal changes can slow down the body shedding process and exfoliating makes this process faster.
Blemish Control:
For blemished skin, usng an exfoliator twice a week is crucial. One of the best ways to stop breakouts is to kill the bacteria by removing the dead skin cells. Exfoliate while keeping your skin hydrated and clean to avoid irritation. A rich moisturizer is always recommended after exfoliating.
Anti-aging:
Every person over 25 should definitely start an anti-aging regimen!! Exfoliating regularly can help prevent the appearance of wrinkles and fine lines, keeping your skin young and fresh. You're welcome!
Helps Keep Your Skin Healthy:
Last but certainly not least, exfoliating increases blood circulation, helping encourage new skin cells, breaks down and drains toxins from the skin, and also breaks down fatty acid tissues. It helps your skin retain and absorb moisture leaving you with super soft, glowing and smooth skin!
What are Liquid Exfoliators?
Knowing what to use to exfoliate your skin is as important as exfoliating. Some people have sensitive skin and most ingredients can irritate and tear their skin faster, that's why a liquid exfoliator is the way to go. Liquid exfoliators mostly contains ingredients with acids that help you remove dead skin without the abrasive particles that can tear your skin. Also, people with oily or dry skin can benefit from these types of exfoliators. Using a liquid exfoliator will ensure that your skin will be healthy and soft without the worry of tearing it up. Check the recipes below and choose the best DIY liquid exfoliator that works for skin type!
DIY Liquid Exfoliator for your Skin Type
1. DIY Liquid Exfoliator for Dry Skin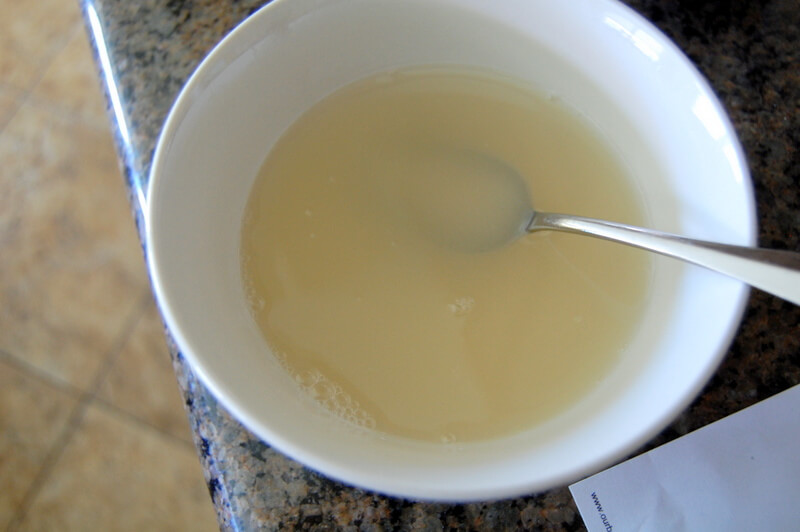 You'll need:
Directions:
In a small bowl whisk the egg, add the milk and whisk again until they mix well.
Pour a small amount into your hands and gently massage against your skin for a few minutes.
Wash off, Pat dry and follow with a homemade moisturizer!
For more benefits prepare yourself a milk bath by adding 3-4 cups of milk to your bath and relax your body for 10 minutes under the milk.
Why this Works:
Milk contains lactic acid that gently removes dead skin cells, acts as a cleanser, toner and skim softener. The fat in the milk moisturizes which is what dry skin needs the most!
Eggs are high in fatty acids that moisturize the skin deeply. They also contain a protein called albumin that helps tighten pores.
2. Homemade Liquid Exfoliator for Acne Prone Skin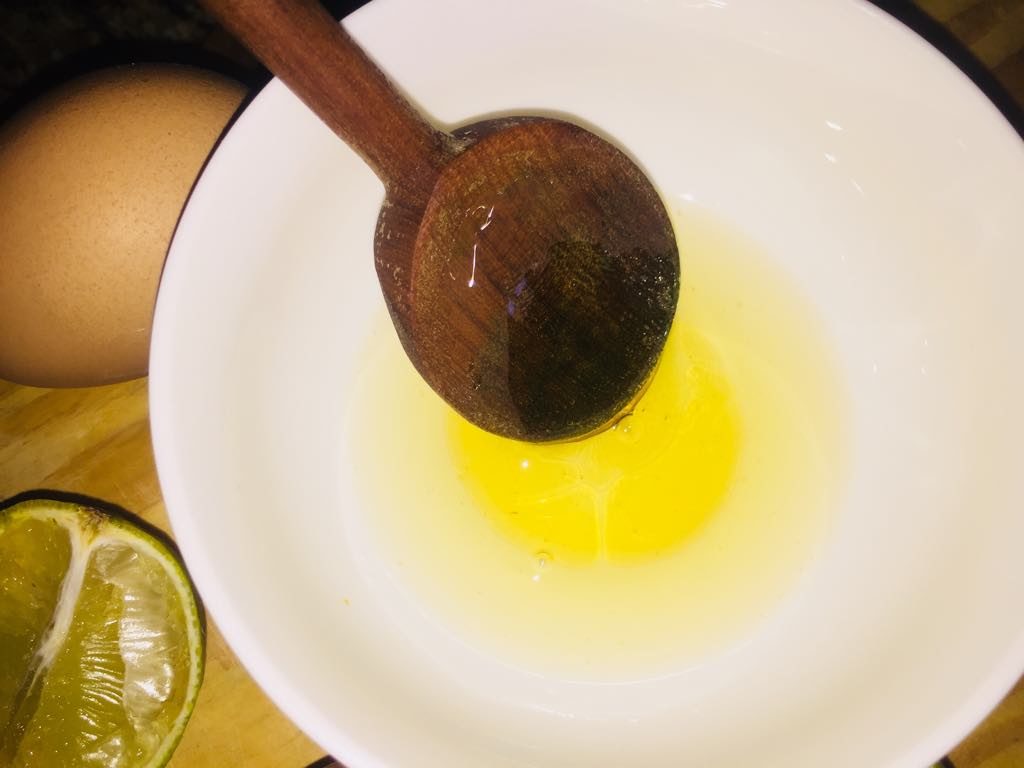 You'll need:
Directions:
Mix all the ingredients in a bowl.
Gently apply to your face or desired area and leave on for 10 minutes. Be careful not to expose your skin to the sun while having the exfoliator on.
After 10 minutes massage gently and then wash off.
Pat dry and follow up with a DIY moisturizer.
Why This Works:
With its antiseptic qualities, lemon juice exfoliates dead skin cells while stimulating and hydrating your skin. The anti-inflammatory and antibacterial properties in lemon juice sooth skin and kill bacteria that provoke breakout!
Honey is extremely soothing and moisturizing, helping your skin keep that beautiful glow. Honey is also a natural antibacterial which makes it the perfect ingredient to fight acne and prevent it. Full of antioxidants and clarifying particles that open pores and slow down the aging process.
3. DIY Liquid Exfoliator for Oily Skin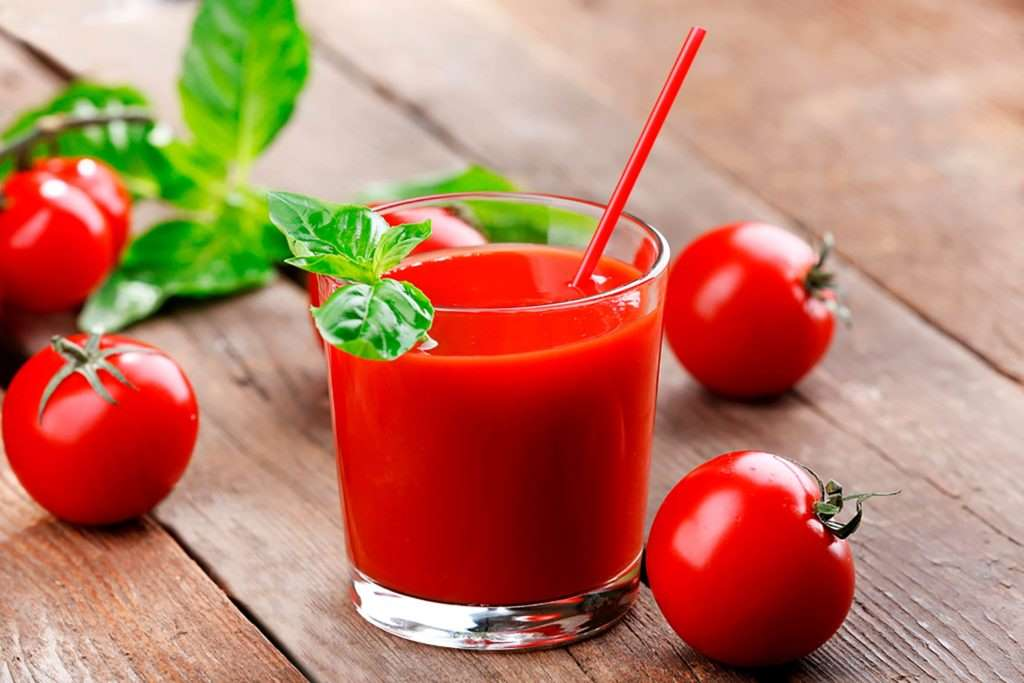 You'll need:
2 tbsp tomato juice
2 tbsp cucumber juice
Directions:
Extract about 2 tbsp of juice out of a tomato and repeat the process with a cucumber.
Mix the juices together well in a bowl.
Apply the mix to your face or body for 15 minutes.
After 15 minutes, massage slowly and wash off.
Pat dry and follow with a homemade moisturizer for oily skin!
Why This Works:
The enzymes in the tomato juice can help remove dead skin cells. Tomatoes are also an excellent source of vitamin C that stimulate skin collagen while regulating secretion of sebum.
Cucumber juice shrinks pores and regulates sebum in oily skin. It also acts as an anti-aging reducing fine lines wrinkles. Due to its moisturizing properties, it will keep your skin soft and smooth.
4. Homemade Liquid Exfoliator for Sensitive Skin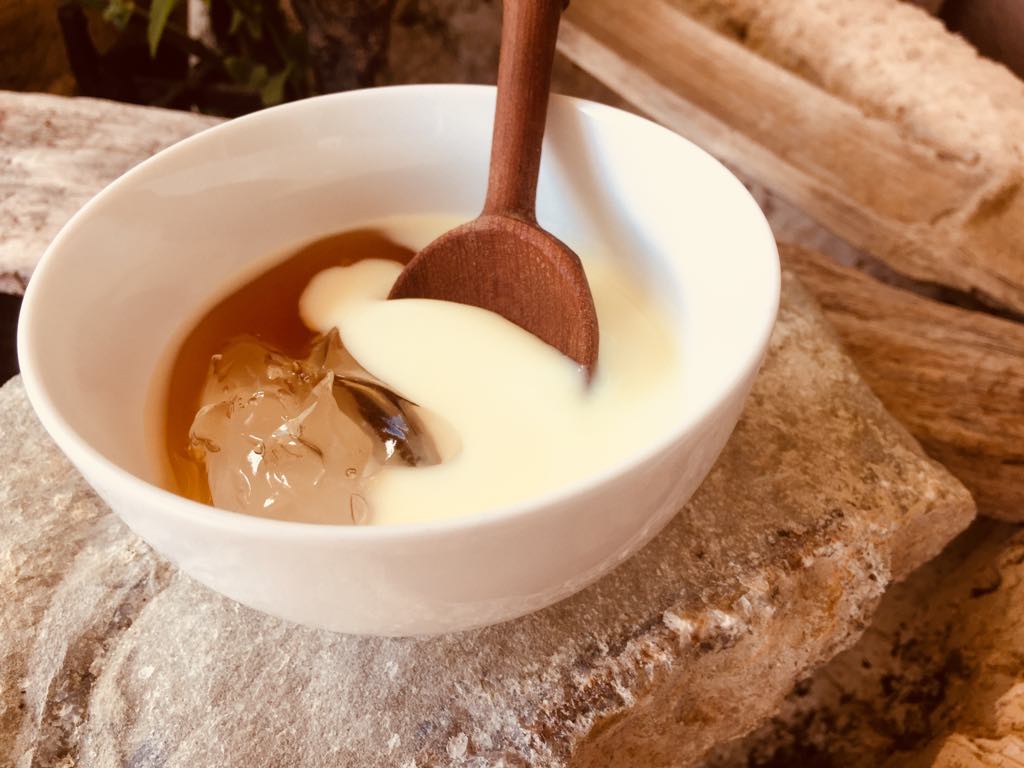 You'll need:
Directions:
Mix the 2 ingredients in a bowl until well incorporated.
Pour a small amount into your hands and gently massage against your skin for a few minutes.
Wash off, pat dry and follow with a homemade light moisturizer.
Why This Works:
The milk in this recipe acts as a gentle exfoliator that won't irritate or tear your skin. With a big amount of vitamins A, D, E and K and protein, milk will keep your skin hydrated.
Aloe vera has lots of rejuvenating and soothing properties for sensitive skin. This succulent plant contains anti-inflammatory properties that help to treat blemishes and other skin problems. The gel softens dead skin cells making easy to remove them.
Like this post? Pin, share and comment down below ?