Don't you just love the feeling of freshly whipped body butter on your skin? I know I do! But it's actually even funner to make your own rather than buying it. Not only is it a lot less expensive, but it won't come with all of that crap that's found in store bought recipes. I live in an area where mangos are plenty so I always love whipping up a batch of this stuff.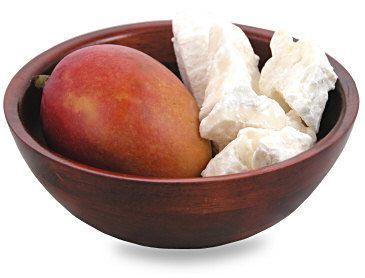 You'll find that it's much softer and creamier than the store bought version and also absorbs quicker. And the smell? Will take you to frikken heaven! So here's a DIY mango butter recipe. Tip: try finding all of the ingredients in their organic form!
DIY Mango Butter Recipe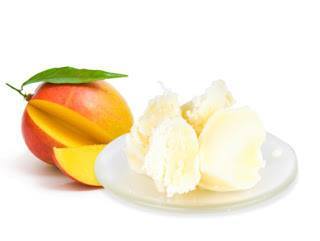 You'll Need:
1 cup shea butter
1/2 cup mango butter
1/2 cup almond oil
20-30 drops mango fragrance oil OR a mixture of grapefruit essential oil with tangerine oil
A few drops of vitamin E oil for added skin benefits and preservation
Directions:
Fill a pot with a little bit of water and submerge a glass jar into it. Make sure that no water gets in it. Then, place your shea butter and your mango butter in said glass and turn your stove on to medium heat. Stir until butters are melted.
Once your butters have melted, remove the glass from the pot and add in your almond oil and mango oil. Stir well.
Next, chill your mixture in the fridge for about 20 minutes.
Once your mixture has cooled, whip it with an electric mixer or whisk until it reaches a creamy texture and soft peaks have formed.
Store in an airtight jar in a cool, dry place. If stored like such, it will keep for 4-6 months.
Apply to your skin and feel the buttery goodness that is mango!
If you liked this recipe, don't forget to share:)