Last Updated on
These day, everyone seems to want the same thing: the perfect tan. Believe it or not though, tans will become a thing of the past, as they are already starting to. Sure, a nice healthy glow is beautiful, but a super dark tan that you've worked on for years is a little too much.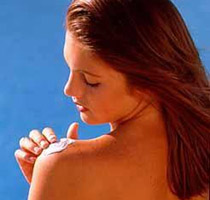 And we all know that this is because of the powerful sun that can burn our delicate skin. The sun is hotter and hotter, and its ultra violet rays are super dangerous for your skin. When you sun tun, the rays burn the top layer of your skin, and that's what causes it to turn a darker shade (it actually burns though, that's why it's dark!).
That being sad, tanning salons aren't better. They claim to not burn your skin, but there is no such thing as safe tanning. If your skin gets darker, that's because it has been burnt, therefore the top layer of your skin with all of its cells is pretty much dead.
It's important to know these things because more and more people are being treated for skin cancer, and not a lot of people know how to protect themselves from the sun. First of all, make sure that when you do go out in the sun, slather yourself with the highest SPF you can find.
Remember to wear a hat if the sun is extremely hot. During the winter, the sun still has very powerful rays that can harm your skin. So before leaving the house, put some sun screen on the areas that are exposed such as your face and neck.