Wanna know how to make your eyes look bigger? We've got 11 clever ways to do just that! They say the eyes are the windows to the soul, and that's why it's important to take care of your eyes…and of course, have them looking fabulous at all times! These next tips and tricks will give you an insight as to how to keep your eyes looking young, fresh, and of course, nice and big!
11 Clever Ways to Make Your Eyes Look Bigger
#1. Say No To Bags!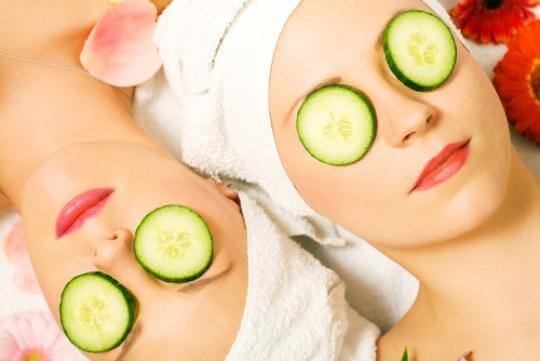 Undereye circles are very unattractive, but unfortunately, we all have them from time to time. No sweat – there are tons of ways you can easily eliminate bags. Applying anything cold to your eyes will instantly reduce the appearance of your circles as well as reduce any swelling. Used tea bags also work wonders – just lie back and apply to your eyes for 10-15 minutes. And of course, the old-age trick of cucumbers and potatoes! The possibilities are endless as long as you make a routine of it!
#2. Have the Right Concealer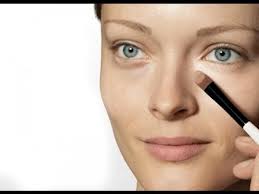 Having the right concealer for your skin tone is key to correcting dark circles and uneven spots. If you have trouble finding the right shade, just head over to your local makeup counter and they'll be more than happy to assist you in finding the right shade. Remember to always stick with a concealer that's a shade lighter than your skin.
#3. Use That Eyelash Curler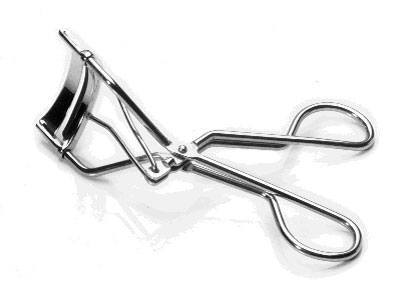 We all have an eyelash curler but it seems we keep forgetting to use it! Curling your lashes will make your eyes appear significantly bigger since straight lashes can cast a shadow over your eyes, making them appear smaller and darker. To make your curler do extra duty, heat it up for a few seconds using your blowdrier – just make sure you don't burn your lashes!
#4. Mascara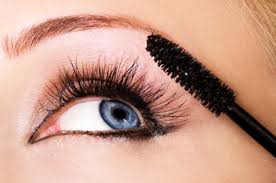 If you're not using mascara, you're doing something wrong! Mascara is probably the easiest and quickest way to make your eyes look bigger. Finding one that works for you might be tricky, but once you've found your perfect mascara, you'll never want to use anything else again. Look for a lengthening mascara to really make your lashes stand out.
#5. Use Liquid Eyeliner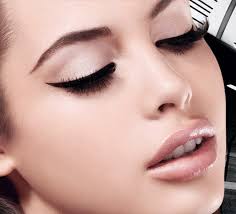 To really make those peepers pop, use a good quality liquid eyeliner to draw a line along the base of your upper lashes. To lift eyes up even more, do a tiny flick at the end.
#6. Go For Color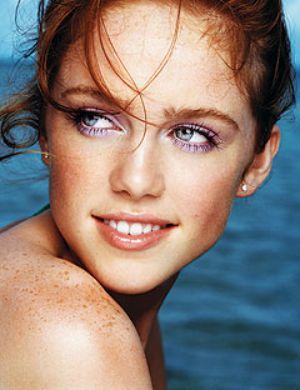 If you're only ever using eyeliner and mascara, you might be in a makeup rut. Don't be afraid to experiment with different shadows and colors – that's what they're there for! Start with something easy, like a navy eyeliner and some lilac eyeshadow. Lilac eyeshadow is universally flattering and with groomed brows and heavily mascaraed lashes, it'll look flawless!
#7. Almond Eyes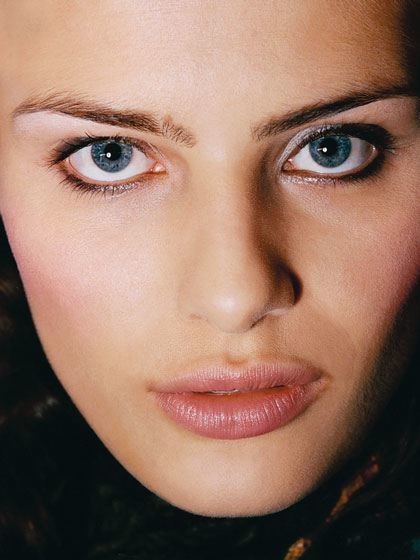 Drawing perfectly contoured eyes is not as easy as it seems, but with the right amount of practice, anyone can pull it off. Take your pencil from the center of the lash line out, and make it a little thicker on the outer corners. If it's too thick in the middle, you'll get round, panda eyes, which doesn't help give you a nice, wide shape that's lifted at the edges. Then smudge away any harsh lines with a cotton swab or clean eye-shadow brush.
#8. Use White Eyeliner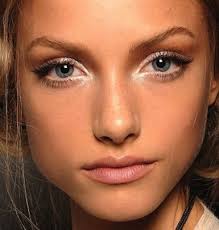 The ONLY reasons white eyeliner even exists it to make your eyes look bigger – so use that to your advantage! White liner is great for using on your waterline as well as the inner corners of your eyes – it will really make them pop!
#9. Define Your Crease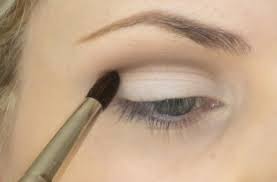 Defining the crease will open up your peepers, so use a medium-brown eyeshadow in the crease of your eyes. Use a fluffy brush to sweep a matte formula in an arc from the outer corners all the way to the centers of the eyes.
#10. Highlight, Highlight, Highlight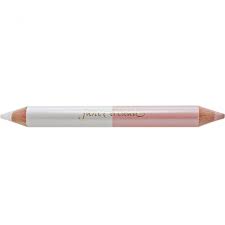 Knowing how to highlight correctly can make a world of difference. Start by picking out a warm, rosy eyeshadow or highlighter. Apply at the center of your lids, underneath the brow bones, and in the inner corners of your eyes. Blending an extra dot of concealer on the inner corners and applying some heavy cream above the arches of the brows can also make a huge difference.
#11. Shape Those Brows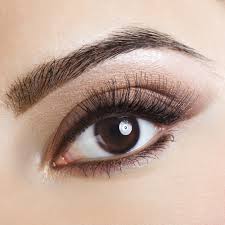 I often forget to pluck my eyebrows, as I'm sure many of us do – but it's a big no no. Your eyebrows can make such a big difference. If you're not good at doing it yourself, head over to your local salon – it's cheap and quick so there are no excuses! Tweeze any stray hairs and clean up the area above and below your brows. Use an eyebrow pencil to fill in any gaps.
If you enjoyed reading this post, please click the button below and share with your friends on Facebook 🙂