Body wraps are as ancient as they come when it comes to beauty. But you actually don't have to shell out the big bucks to get a proper body wrap. In fact, you can body wrap yourself in the comfort of your own home for pennies! It's easy, hassle free, and best of all soo soo much cheaper than going to a salon! Here is how to make your own body wrap.
Make Your Own Body Wrap Tutorial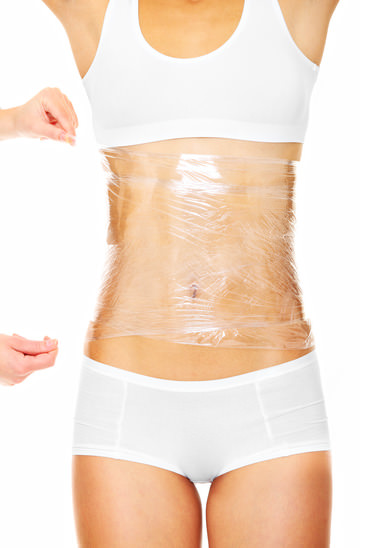 First, make sure you have a couple of free hours at your disposal. Watch a movie or listen to some music, just make sure you don't move around too much. Ok, ready? Let's do this! After having done the at home body wrap, I couldn't believe the difference! Make sure you take a before and after picture of your belly, thighs, or whatever you're shrinking!
What You'll Need:
Directions:
Start by applying the vitamin E oil onto your stomach, thighs, or wherever you're wrapping. Grab your plastic wrap and start wrapping around the area as tight as you can. Then, just sit back and relax for about an hour and a half.
Once the time has elapsed, slowly remove the plastic and hop in the shower. You'll be super oily, so use an exfoliant to remove the oil. Pat dry and follow up with cocoa or shea butter.
You can do this once a week or before an event for a slimming effect. This really works and it's just so much cheaper than going to a salon!
Did you enjoy this post? Don't forget to share:)