Beautiful, glowing skin doesn't have to cost a fortune with these DIY skin care treatments. In fact, it's been proven that natural, organic products do a MUCH better job at rejuvenating skin, and this is where your kitchen comes in! These 12 DIY skin care treatments use all natural ingredients that can be easily found in your kitchen. We've compiled our favorite recipes that will combat a number of skin issues such as aging skin, dry skin, acne prone skin, and combination skin. These DIY skin care treatments will not only address those problems, but will leave save your skin and your wallet.
#1. Cleansing and Clarifying Oat Face Mask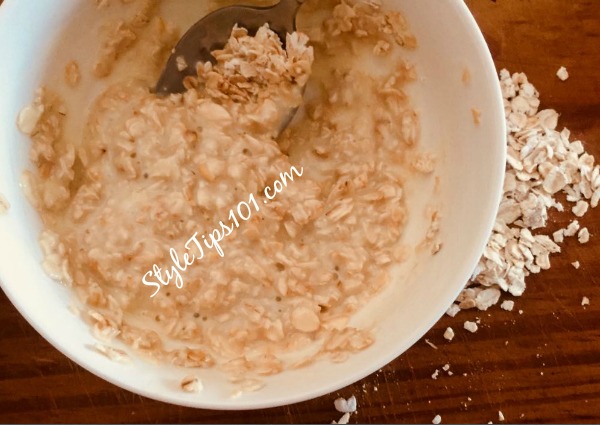 This oat face mask will help cleanse and exfoliate the skin by balancing the skin's pH, making it the perfect mask for those with oily and acne prone skin.
Recipe:
In a small bowl, mix the ground outs and ACV until nice and smooth. Then, add in the rest of the ingredients and stir well. Apply to a clean face and neck and let sit for 10-15 minutes. Remove the mask by gently rubbing into the skin to exfoliate, and rinse off. Pat dry and follow up with your favorite moisturizer.
#2. Ginger & Rice Detoxifying Body Scrub
When was the last time you really treated yourself to a full body scrub down? If it's been a while, you definitely have to try this detoxifying body scrub that contains rice, ginger, and coconut milk. The coconut milk hydrates the skin, rice sloughs off dead skin cells, and ginger deals with inflammation.
Recipe:
1/2 cup ground rice
1/2 cup coconut milk
1/4 cup brown sugar
1 1/2 tbsp ground ginger
Mix all ingredients in a bowl and apply to wet skin while in the shower. Apply in slow, circular motions focusing on rougher areas the most such as knees, elbows, shoulders, and feet. Rinse off and repeat once a week for super soft and glowing skin!
#3. Cucumber Eye Mask for Puffy Eyes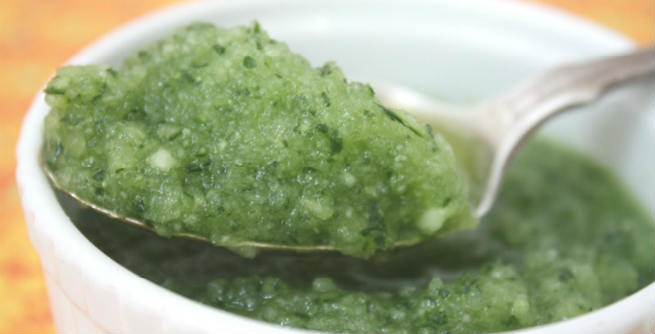 Didn't get enough sleep last night? Join the club! Puffy eyes and dark circles can be a thing of the past with these refreshing cucumber eye mask. The secret to this mask is grating the cucumber, which will release the active enzymes. The result? Rested looking eyes and a happier you!
Recipe:
Take a cold cucumber straight out of the refrigerator and grate it over a paper towel. Once done grating, wrap the contents into the paper towel (sort of as you would be wrapping a burrito), and compress it. Lay back and relax, and place the cold and soothing wrap over your eyes for 5 minutes. You'll instantly feel more refreshed and the enzymes in the cucumber will de-puff those tired eye.
#4. Tea Leaf Face Toner for Acne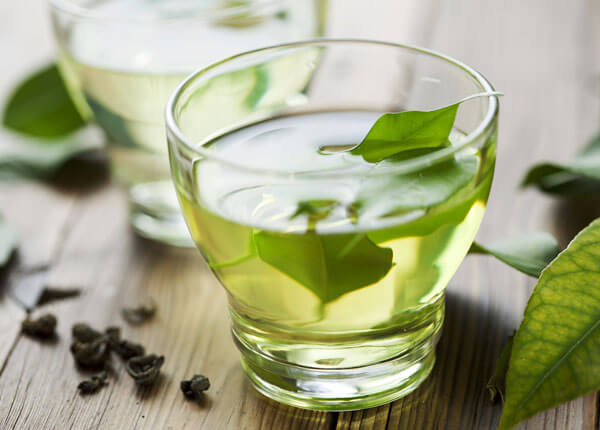 Brew a cup of tea not only for yourself but also to help treat acne! This Asian-influenced recipe is a God-send for those who suffer from acne and oily prone skin.
Recipe:
1 tsp peppermint tea leaves
4 tsp white tea leaves
1/2 cup boiled distilled water
2 drops lavender oil
In a French press, combine all of the above ingredients and let steep for 10 minutes. Pour out into a glass jar or container and allow to cool. Combine with enough aloe vera gel to fill a 4oz spray bottle and place in the refrigerator. Spray onto skin twice a day or whenever you need it!
#5. Anti-Aging Cocoa Face Mask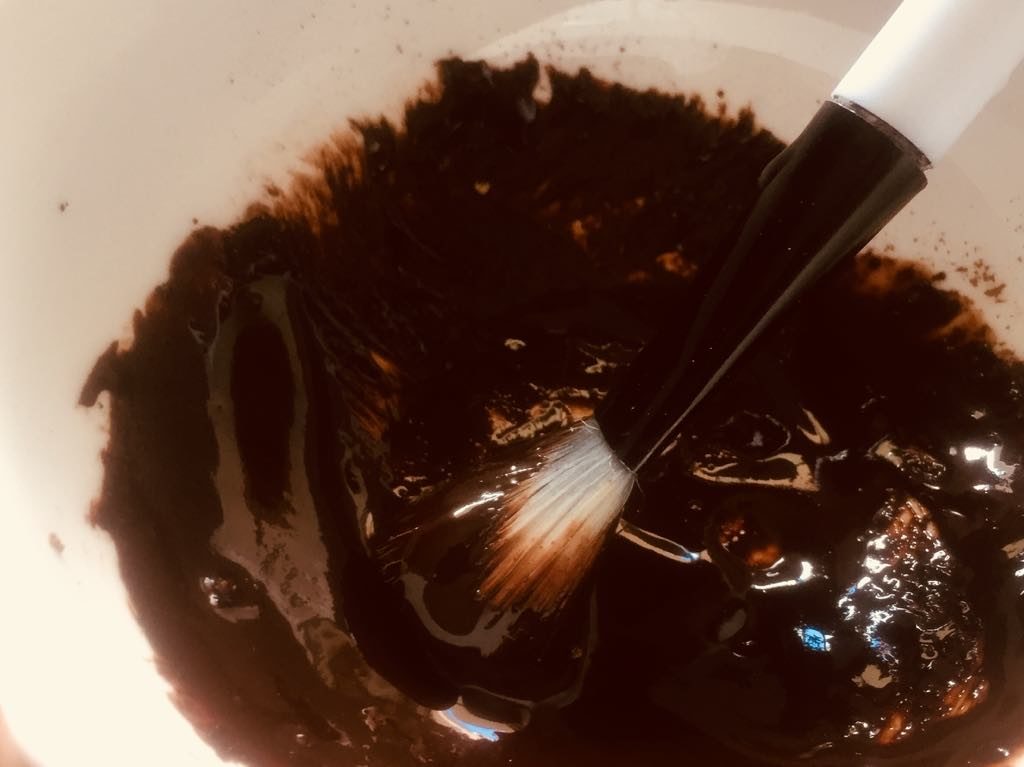 Cocoa is packed full of antioxidants and also helps to replenish moisture, making it the perfect face mask for aging skin. Over time, our skin looses moisture and collagen, and this mask will help replenish it, leaving you with soft, glowing skin.
Recipe:
1 tbsp cocoa powder
1 tbsp sour cream
1 tbsp honey
1 egg white
Combine all ingredients in a small bowl and apply to skin. Leave on until completely dry and rinse off. While the cocoa powder is a powefrul antioxidant, the sour cream contains lactic acid which removes dead skin cells, honey is antibacterial, and the egg white helps to tighten skin.
#6. Coconut Oil Cuticle Fix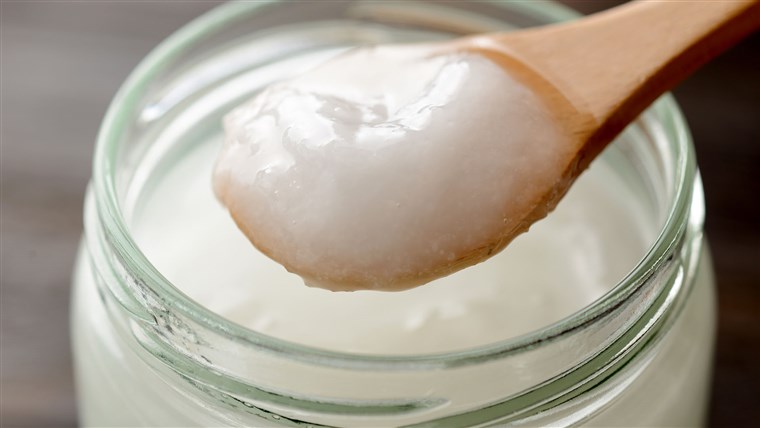 If your cuticles are looking less than fab (and let's be honest, whose aren't?!), rubbing some coconut oil on them could be THE fix you need. Experts recommend rubbing a small amount of coconut oil onto your cuticles and wrapping your fingers with plastic wrap. Let that sit for at least 30 minutes, or even overnight if you can. The coconut oil deeply penetrates the skin to nourish and hydrate.
#7. Honey Lip Scrub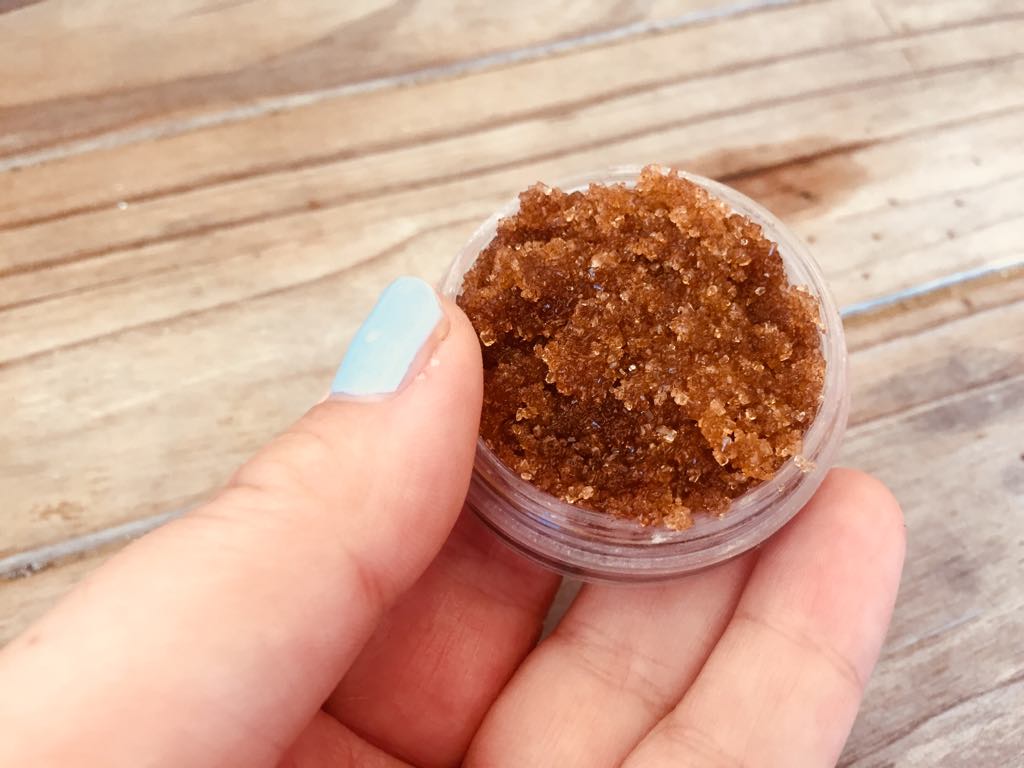 Say goodbye to rough, chapped lips because this quick and easy honey lip scrub is simply amazing. This scrub is great because it's especially formulated for the soft skin on the lips.
Recipe:
1 tsp coconut oil
1 tsp raw honey
2 tbsp raw sugar
a squirt of lemon juice
In a small bowl, mix all ingredients together until well blended. Apply the mixture to a toothbrush or directly to your lips and scrub in circular motions. Rinse off, pat dry, and follow up with your favorite lip balm. Repeat once a week for super soft, kissable lips.
#8. Anti Inflammatory Aloe Face Mask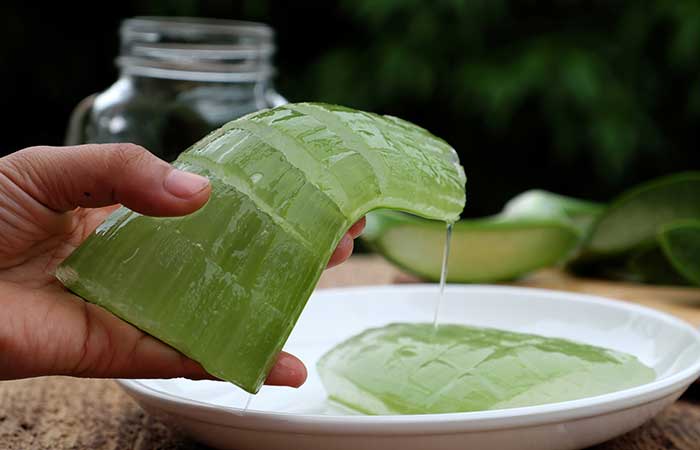 Aloe vera is one of the best ingredients you can use in a face mask because it has so many incredibly benefits. It's anti-inflammatory, helps with breakouts, and also slows down the aging process. Plus, it will instantly leave your skin smooth and glowing.
Recipe:
1/2 tbsp almond milk
1 tbsp brown sugar
4 tbsp aloe vera gel
Mix all ingredients together and apply the mixture to a cleansed face. Leave on for 15-20 minutes and remove with a soft, wet cloth. Rinse off completely and pat dry. Follow up with your favorite moisturizer and repeat once or twice a week for best results.
#9. Papaya Face Mask for Wrinkles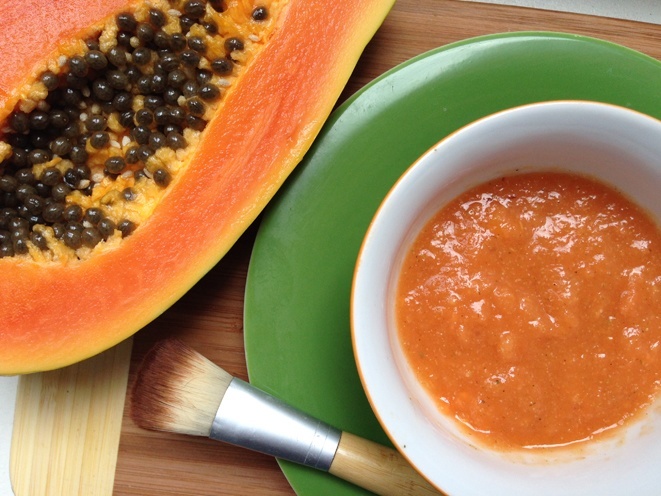 Papaya is a natural exfoliator because it contains alpha-hydroxy acids, which in turn will leave skin glowing. This recipe also contains yogurt and egg whites, which help tighten the skin, making it the perfect wrinkle-combatant!
Recipe:
1/2 fresh papaya
1 tbsp plain Greek yogurt
1 tbsp white tea
1 tbsp fresh lemon juice
1 egg white
Start by cutting the papaya in half and removing all the seeds. Dice the papaya and add to a blender or food process. To that, add the Greek yogurt, brewed white tea, lemon juice, and egg white. Process until it forms a paste and apply to cleansed skin. Leave on for 20-30 minutes and rinse off. Pat dry and follow up with your favorite moisturizer.
#10. Baking Soda Foot Soak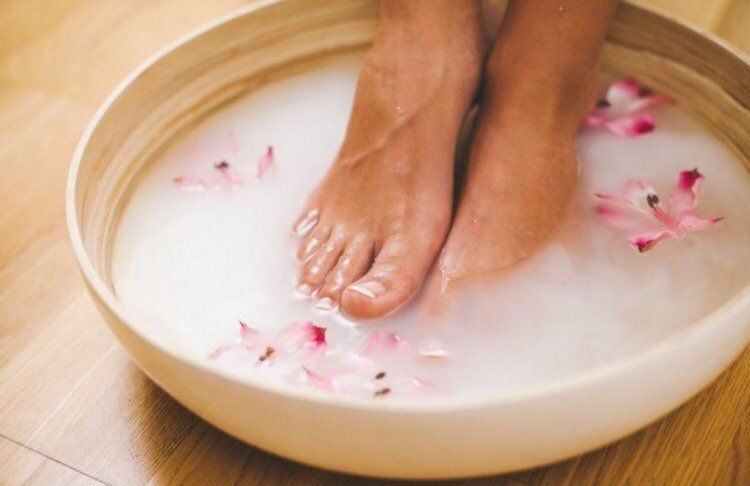 We didn't forget about your feet – they need some TLC too! The baking soda in this recipe will help exfoliate dry feet and also help with removing callouses.
Recipe:
Add about 1/2 cup of baking soda for every gallon of warm water to a shallow foot tub. Soak your feet for 30 minutes and before taking them out, use a pumice stone to scrub feet. Rinse off, and pat dry. Follow up with a thick foot cream and slip on a pair of cotton socks. Leave the socks on overnight (if you can), and wake up with silky soft feet!
#11. Hydrating Milk Hand Soak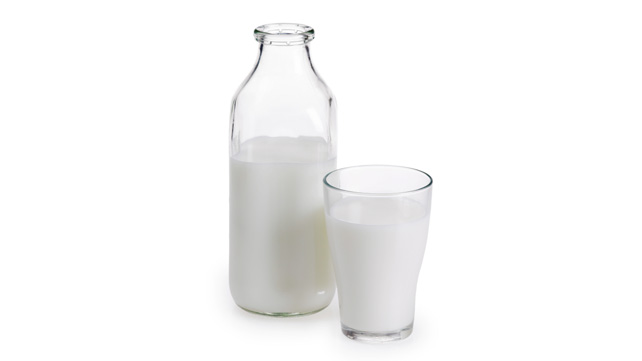 Treat your hands to a simple yet luxurious milk hand soak. This is especially great if you work with your hands a lot! Milk contains lactic acid which helps slough off dead skin cells, revealing ultra smooth skin.
Recipe:
In the microwave, warm up 2-3 cups of whole milk just until warm. Be sure to check the milk before dipping your hands into the bowl as to not burn your skin. Soak hands in the warm milk for 5 to 10 minutes. This milk soak not only removes dead skin cells, but nourishes and hydrates the skin.
#12. Blueberry Face Mask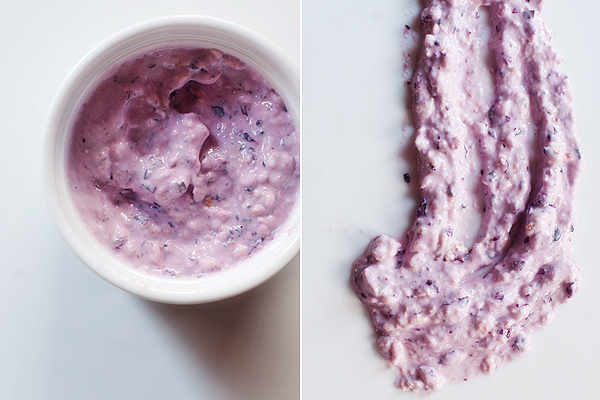 This blueberry face mask is packed full of antioxidants which protects against free radicals and helps to repair previous damage. The lemon juice in this recipe also helps with brightening the skin.
Recipe:
1 tbsp ripe, crushed blueberries
1 tbsp lemon juice
1 tbsp cucumber juice
2 tbsp baking soda
2 tbsp water
Combined all ingredients together either by hand or by placing in a food processor or blender. Apply to cleansed skin and let sit for 15-20 minutes. Rinse off, pat dry, and follow up with your favorite moisturizer.
Try any or all of these DIY skin care treatments whenever you feel your skin needing a little pick-me-up! All natural ingredients will nourish and smooth skin after just one use. Like with any new beauty products you're using, be sure to test a small patch on your arm to avoid any flareups.