Honey has been used for thousands of years to treat a multitude of ailments from sore throats, to infections, acne, and everything else in the between. So why is honey so special? This bee-autiful ingredient comes packed with wonderful enzymes that repair and heal, as well as vitamins and minerals making it a superfood. Aside from being packed-full of awesome ingredients, honey is also a natural anti-septic and anti-bacterial agent which makes it the perfect ingredient for face masks! These 3 honey face masks are perfect for ALL skin types, so let's take a look and see which mask your skin would love!
3 Honey Face Masks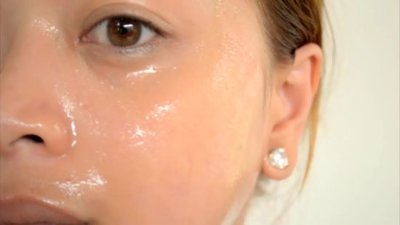 #1. Pore-Perfect Honey Scrub
This honey exfoliant is great at removing blackheads and whiteheads as well as preventing breakouts. Mix equal parts sugar with equal parts honey and add a little bit of olive oil. In slow circular motions, massage the honey mixture into skin and rinse off. Repeat 2-3 times a week.
#2. Acne Prone Skin
For those with acne prone skin, this simple honey and nutmeg recipe will be a life-saver! Mix 1 tbsp of honey with 1 tsp of nutmeg and apply all over face and neck. Leave on for 15-20 minutes and rinse off. Repeat 3 times a week to prevent breakouts.
#3. Oily Skin
Get rid of excess oil with by mixing 1 tbsp honey with 1 tsp turmeric. Apply all over face and neck and leave on for 15-20 minutes. Repeat twice a week to reduce sebum production for clear, smooth skin.
If you like this post, don't forget to share 🙂