Tired, puffy eyes, are something we're all cursed with, but this 3 ingredient homemade eye cream will save the day! Made with natural ingredients, this simple, yet very effective homemade eye cream will de-puff, hydrate, and lighten tired, puffy, darkened eyes after just one use!
Homemade Eye Cream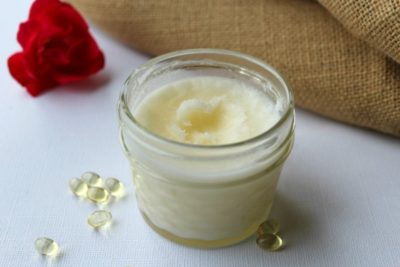 Source: Savingdollarsandsense
The ingredients in this homemade eye cream are very easy to obtain and are some of the best natural ingredients you can use when fighting dark circles and puffy eyes. Most of these ingredients are actually found in expensive, store bought cream, except they're not filled with unnecessary, harmful ingredients!
You'll Need:
Directions:
In a microwave safe bowl, melt your coconut oil.
Squeeze out the vitamin E oil from the capsules and mix in with the melted coconut oil.
Mix in your essential oils and stir well.
Transfer mixture to a clean jar or container and let sit in the refrigerator for at least 1 hour or until the mixture solidifies.
Once solidified, it does not need to be kept in the refrigerator. Depending on the temperature of your home, it may become liquid again, but that's ok – it's up to you whether you want it to be a solid or a liquid!
Apply a small amount around the eyes every night before bed.
If you like this post, don't forget to share 🙂