Believe it or not, making your own face wash is easier than you'd think! Store bought face washes are not only expensive but loaded with unnecessary ingredients which, in the long run, may actually hurt your skin. These 5 DIY face wash recipes cater to all skin types, they're super easy to make, and, best of all, contain all natural ingredients that nourish the skin!
5 DIY Face Wash Recipes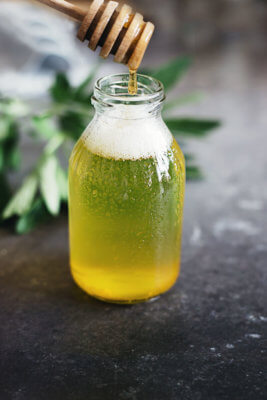 #1. Foaming Face Wash for All Skin Types
This foaming face wash will lather right up to cleanse and hydrate, leaving your skin silky smooth! This face wash is perfect for all skin types!
1/2 tsp coconut oil
1/3 cup castile soap
2/3 cup distilled water
Mix all ingredients until well combined and transfer to a clean pump bottle. Use every morning and night!
#2. Face Wash for Oily and Acne Prone Skin
Suffering from oily and acne prone skin? This DIY face wash targets the skin to eliminate excess oil production and kill bacteria in its track to cure and prevent acne.
Mix all ingredients until well combined and apply to wet skin. Massage in slow circular motions and remove with a soft, wet cloth. Use every night before bed.
#3. Face Wash for Dry Skin
This ultra moisturizing face wash will nourish and hydrate even the driest of skin!
In a pump bottle, mix all ingredients together and shake well. Use as you would any other face wash and rinse off. Gentle enough to use every day!
#4. Face Wash Gel for Combination Skin
Sometimes you have dry skin and sometimes you have oily skin! This face wash gel for combination skin is just for that!
Mix all ingredients together and pour into a pump bottle. Wash your face with the gel and rinse off. Use every morning and night.
#5. Simple All Skin Types Face Wash
This is our easiest DIY face wash and works well for any skin types!
1/2 cup liquid castile soap
1-2 tbsp coconut, almond, or avocado oil
10 drops of your favorite essential oil
Mix all ingredients in a pump bottle and shake well. Use as you would any face wash, morning and night!
If you like this post, don't forget to share 🙂