This banana oatmeal mask will give you such a smooth and bright complexion you'll wanna use it every day! Bananas have fruit acids that help remove dead skin cells, so a banana oatmeal mask is the perfect way to go when you want to brighten up your complexion. This is actually one of my favorite recipes, so enjoy!
Banana Oatmeal Mask for a Bright Complexion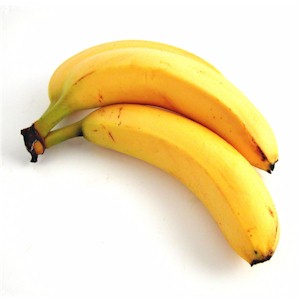 What You'll Need:
1 medium to large banana; soft and peeled
1/3 to 1/2 cup of oatmeal (according to the banana's size)
How to:
Start by mashing the oatmeal into the soft peeled banana, going a little bit at a time. Apply to your face evenly and leave it on for 10-15 minutes. Rinse off with warm water or a warm washcloth.
You'll immediately notice that your skin will feel softer, cleaner, and more radiant and bright.
If you like this post, please share!