The world of celebrity can often feel mystifying, perhaps nowhere more so than in the arena of beauty. How do our favorite stars achieve their seemingly flawless looks? Well, wonder no more! We've conducted a deep dive into the routines, beauty secrets, and top products of A-list celebrities and influencers alike. So, brace yourself for an enlightening tour into the world of celebrity beauty, and maybe even discover some secrets to incorporate into your own routine.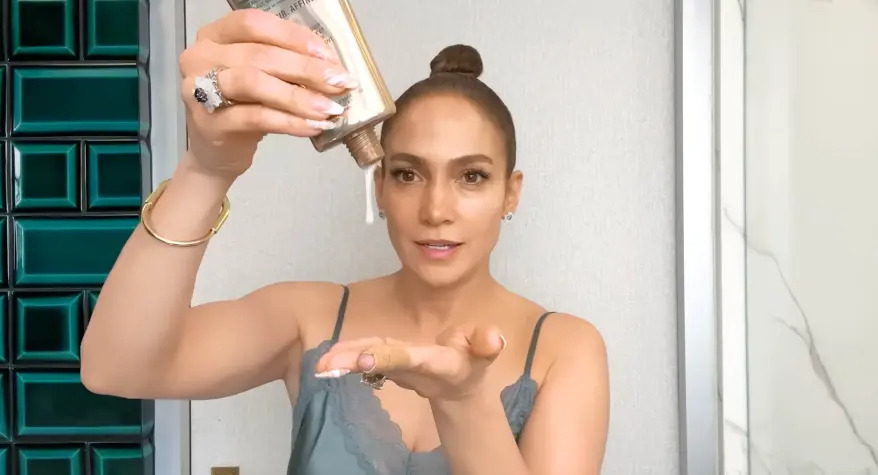 Skincare Magic
1. Jennifer Lopez: Sleep, Water, and SPF
Jennifer Lopez, who defies age with her radiant skin, firmly believes in the benefits of a good night's sleep and plenty of hydration. Her top tip? Water – lots of it! And when it comes to skincare products, her mainstay is SPF, an essential component to protecting skin and maintaining a youthful glow. Lopez's skincare line, JLo Beauty, includes a moisturizer with built-in SPF, confirming her commitment to sun protection.
2. Pharrell Williams: Exfoliate and Hydrate
Pharrell Williams' ageless appearance has left many speculating about his secret to maintaining such youthful skin. His top advice? Exfoliation! The musician and entrepreneur also prioritizes hydration, religiously using his own line of skincare products, Humanrace, which incorporates both elements.
3. Rihanna: Treat Your Skin Right
Rihanna, global superstar and the brains behind the Fenty Beauty empire, promotes a complete and consistent skincare routine. Her favorite is a cleanser-toner-serum-moisturizer ritual using her Fenty Skin line. She emphasizes the importance of removing makeup before bed and allowing your skin to breathe overnight.
Makeup Must-Haves
4. Meghan Markle: The Power of Illuminator
Meghan Markle is known for her minimalist, natural look. Her former makeup artist, Lydia Sellers, revealed that the Duchess loves Giorgio Armani's Luminous Silk Foundation for a light, dewy finish, and uses YSL's Touche Éclat Radiance Perfecting Pen for extra glow.
5. Huda Kattan: Baking the Face
Dubai-based beauty influencer Huda Kattan swears by the technique of 'baking' the face for a flawless finish. This process involves applying translucent powder, letting it sit to set the base makeup, and then dusting it off. Huda's own line, Huda Beauty, carries an Easy Bake Setting Powder perfect for this technique.
6. Kylie Jenner: Overlining Lips
Kylie Jenner, founder of the billion-dollar brand Kylie Cosmetics, is famous for her perfect pout. Her secret? Overlining lips for that extra fullness. She uses her own brand's lip liner and matte lipsticks to achieve the look, and advocates for maintaining lip health by exfoliating and moisturizing.
Hair Care Heaven
7. Priyanka Chopra Jonas: DIY Hair Mask
Priyanka Chopra Jonas believes in the power of DIY beauty. She swears by a homemade hair mask of yogurt and honey, ingredients rich in vitamins, minerals, and enzymes that nourish and moisturize the hair, promoting growth and shine.
8. Jennifer Aniston: Regular Trims
Jennifer Aniston, famously known for her hairstyle "The Rachel," reveals that regular trims are her secret to maintaining healthy hair. She also recommends using the Living Proof hair care line, for which she was once a co-owner and spokesperson.
9. Zendaya: Embrace Natural Texture
Zendaya, an advocate for natural beauty, urges her fans to embrace their hair's natural texture. The Euphoria actress loves using Miss Jessie's Pillow Soft Curls, a lightweight styling lotion that enhances and defines natural curls.
In the often dazzling world of celebrities, there are countless beauty secrets, tips, and favorite products to explore. While each celebrity has their unique approach to beauty, a few common themes resonate: hydration, protection from the sun, embracing natural beauty, and investing in quality products.
It's fascinating to delve into these routines and regimens, and though we may not have personal makeup artists or unlimited beauty budgets, these secrets remind us that often the best beauty advice is simple, accessible, and effective. So, whether it's drinking more water, getting regular hair trims, or trying a new makeup technique, there's a celebrity beauty secret out there for everyone. Let's take inspiration from our favorite stars and feel just as glamorous in our everyday lives!