If you have large pores and oily skin, this charcoal and baking soda face mask is the perfect remedy to eliminate oil, reduce breakouts, and diminish large pores. All natural ingredients make this charcoal and baking soda face mask great for all skin types, and will only cost you pennies!
Charcoal and Baking Soda Face Mask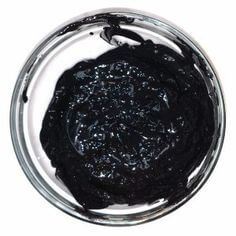 Ingredients:
Directions:
In a glass bowl, mix all ingredients together using a wooden spoon. Make sure to use a wooden spoon and not a metal one – the metal spoon will react negatively with the bentonite clay.
Apply the mask all over face and neck and leave on for 10 minutes.
Please note that after 10 minutes the mask may not dry fully, but rinse it off anyways, as letting it dry completely can strain the skin (especially for those with dry, sensitive skin).
Benefits of Charcoal and Baking Soda Face Mask:
Activated charcoal powder naturally draws out toxins, bacteria, dirt, oil, and other impurities from the skin. Charcoal also shrinks large pores and prevents blackheads and breakouts.
Bentonite clay also helps to draw out impurities from the skin, but also contains essential minerals which heal and moisturize the skin.
Baking soda gets rid of excess oil in the skin and also exfoliates, sloughing off dead skin cells and revealing new, softer skin.
Coconut oil is naturally hydrating and also anti-microbial which helps prevent breakouts and nourish the skin.
Use this mask once a week for dry/sensitive skin, or twice a week for acne prone/oily skin.
If you like this post, don't forget to share 🙂