Are you still looking for a quick fix to fabulously glowing complexion overnight? If so, then you've certainly come to the right place. This coconut rosewater face mist will give your skin the love and care it deserves with all the nutrients it needs to look fresh and radiant in only a few hours.
Coconut Rosewater Face Mist, the Why and How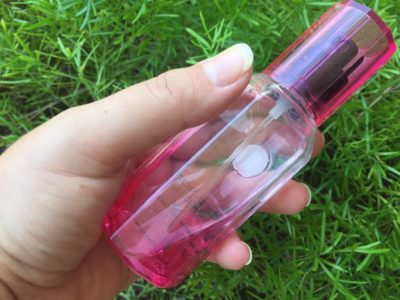 Why:
We all know that face mists are refreshing and nourishing, but did you know that they can be simple, cheap and natural? For this DIY coconut rosewater face mist, you will only need 3 ingredients.
1. Coconut water (Preferably from the coconut but store bought is ok too.)
2. Rosewater (Click here to find out how to make your own rosewater from the actual pedals. If you don't have the time you can go ahead and get some from the store.)
3. Distilled water (Water boiled for about 10-15 minutes then cooled to get rid of any germs or impurities.)
The coconut water helps eliminate scars and moisturizes. It has special amino acids in it that help the skin stay young and healthy. Not only does it get rid of bacteria it also balances the skin's pH levels and provides the skin cells a sturdy base. This is important because it makes them stronger and less prone to damage due to sun exposure or harsh
weather conditions.
The rose water reduces redness and fine lines with its anti-inflammatory properties and controls excess oil. It also cleans pores and tones the skin because of its antioxidant properties. Rosewater has been found in the homes of those from the Middle East and India for centuries because of its prominent beauty benefits.
How:
Boil about a cup of water for 10-15 minutes.
In a small, clean spray bottle, fill ¾ of it with equal parts of coconut and rose water.
Once the distilled water has cooled, pour it in the bottle with the other liquids until it
is almost full.
Softly stir.
Spray 2 or 3 sprays (depending on how strong the mister is) on your face before
bed.
In the morning, you can rinse your face off and pat dry. You can even spray one more small spray for an extra silky complexion.
If you liked this, don't forget to share!