A hot soak in the tub after a long week is one of the most luxurious and relaxing ways to rejuvenate and cleanse. But what can make this well-earned experience even better? Bubbles! And while some of you may be thinking about mimosas right now (which is undeniably another great form of bubbles that I don't deny can make a bath better, I'm talking about bubble baths like the ones you had when you were a kid.
In today's market, most store-bought bubble bath formulas are packed with chemicals and other junk that we don't want on our skin, particularly if we're going to be soaking in it. Instead, soak happily knowing you're free of such menaces with a DIY bubble bath recipe that will naturally allow your inner-child out. I'll cheers to that!
As a base, use castile soap, an all-purpose, vegetable-oil-based soap such as the familiar brand Dr. Bronner's. Originating from the Castile region of Spain, castile soap was at one time entirely made of olive oil but has since evolved to include other vegetable oils. You can purchase a pre-made castile soap in liquid form, or make a cup of your own by combining various plant-based oils such as olive, sunflower, almond, and coconut.
Egg white is the super ingredient in this bubble bath recipe, as it is the component that makes the bubbles! Its binding and whisking properties will fluff up that bath, especially if poured directly under running water.
Honey is another bath-time favorite as it locks in moisture, soothes our skin, and has antibacterial properties to cleanse away any unwanted toxins.
The lavender essential oil is the final addition as its calming scent will help alleviate stress and anxiety, while the oil itself promotes healthy, glowing skin.
DIY Bubble Bath Recipe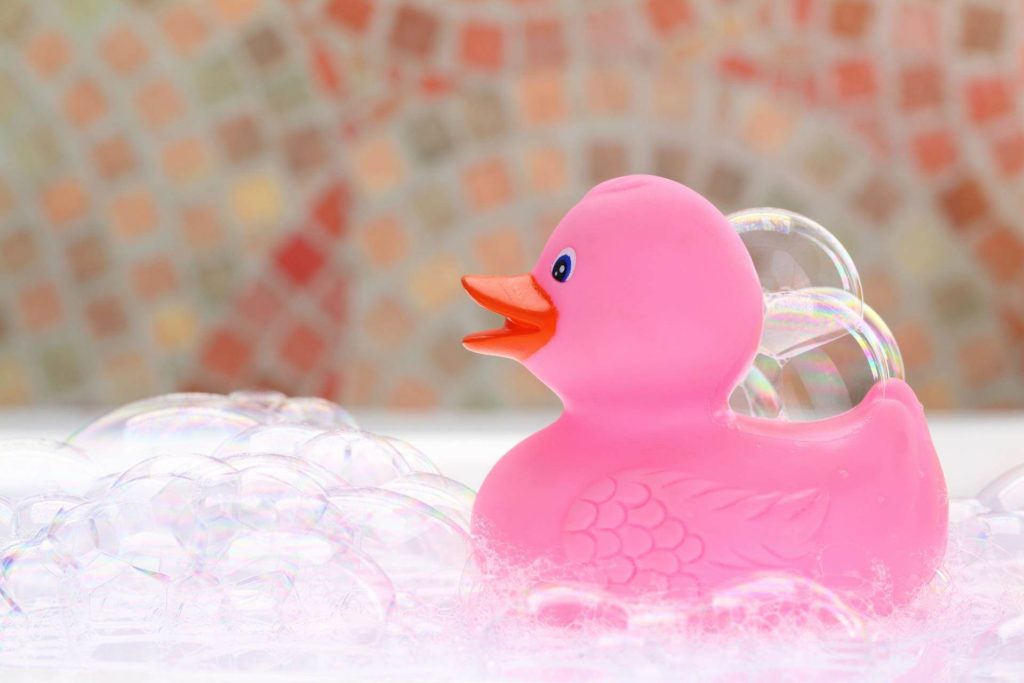 Ingredients:
1 cup castile soap (store bought or homemade)
1 egg white
1 -2 tbsp of honey
30 drops of lavender essential oil
Combine all ingredients in a medium-sized bowl and whisk together. As you run the water for your bath, slowly pour the mixture under the running water. Soak for 10-15 minutes.
Treat yourself to a luxurious DIY bubble bath at least once a week! Its been scientifically proven to promote relaxation, calm nerves and anxiety, and make you feel and look better overall!
Like this post? Share, Pin, and Comment Below 🙂