Activated charcoal has become one of the most popular and most iconic beauty tools in recent years and for good reason too! Activated charcoal powder has some amazing properties, that, when applied to skin, can detoxify, purify, shrink pores, eliminate acne, and leave your skin pretty much perfect! This DIY charcoal face polish is the perfect skin scrub to get rid of dirt, impurities, and blackheads to leave your skin perfectly flawless! This homemade charcoal face polish will be your skin's new best friend!
DIY Charcoal Face Polish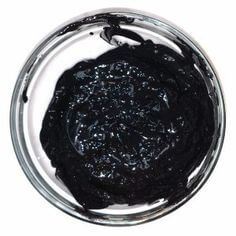 The ingredients used in this DIY charcoal face polish are 100% natural, but before using, make sure to do a patch test!
Ingredients:
Benefits of DIY Charcoal Face Polish:
Sugar gently exfoliates to remove dead skin cells, revealing newer, softer skin.
Activated charcoal detoxifies, shrinks pores, and deep cleans.
Bentonite clay removes dirt, stops and prevents acne, removes blackheads, and prevents oily skin.
Lavender calms dry, irritated skin and moisturizes.
Directions:
In a small bowl, mix all ingredients until well combined.
Scoop into a clean air-tight jar.
Take about a teaspoon of the scrub and mix it with a little bit of liquid. You can use plain water, apple cider vinegar, or rosewater. Learn here how to make your own rosewater.
Apply to face and neck and scrub in slow, circular motions. You can leave it on for 5-10 minutes or rinse off immediately.
Pat dry, and follow up with a toner and a moisturizer.
Use 2-3 times a week to exfoliate, deep clean, and keep skin clear and polished!
You can also use this on any other body part to exfoliate and reduce the appearance of cellulite!
If you like this post, don't forget to share 🙂