Having a good lip scrub is super important because it scrubs off dead skin cells, leaving you with soft, kissable lips, and also prevents chapped lips. Especially in the winter months, your lips tend to get chapped because they're not properly taken care of, so these DIY lip scrub recipes will come in very handy! All of these lip scrub recipes are easy to make, contain only natural ingredients and work better than any store bought scrubs that contain a ton of preservatives!
3 DIY Lip Scrub Recipes
#1. Orange Blossom Lip Scrub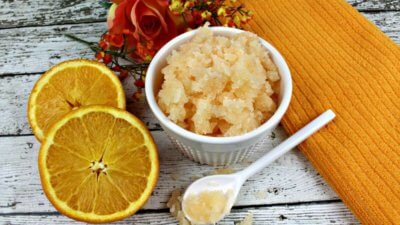 Microwave the honey until it becomes runny and mix in with this sugar and coconut oil. If needed, melt the coconut oil as well. Mix in the essential oils and stir until well combined. Scoop mixture into a small jar or tin and scrub onto lips when needed.
#2. Chocolate Lip Scrub & Mask
3 tbsp white granulated sugar
1 tbsp cocoa powder
2 tsps olive oil
1 tsp vanilla or almond extract
a small drizzle of honey
Mix all ingredients until a paste forms. If the mixture it too thick, add some more olive oil and honey. If the mixture is too thin, add some more sugar. Apply the chocolate lip scrub to lips and leave on for 5 minutes. Scrub onto lips and rinse off. Follow up with a homemade lip balm. Recipe via MNN.
#3. Honey Cinnamon Lip Scrub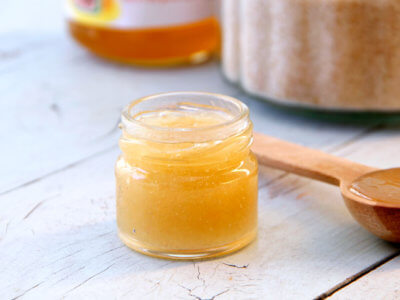 1/4 cup brown sugar
1 tbsp coconut oil
1 tbsp raw honey
a tsp cinnamon powder
Mix all ingredients until well combined. Apply mixture to lips and scrub in slow, circular motions for a minute or two. Rinse off or you can even lick off!
If you like this post, don't forget to share 🙂