If you're looking for a super refreshing, super effective salt scrub, you've come to the right place! This DIY citrus salt scrub is made with natural ingredients such as honey, real citrus juice, and exfoliating sea salt. It's THE perfect summer scrub and will leave your skin looking and feeling oh so energized! And is there anything more energizing than the smell of citrus? No, there really isn't!
We love to use this scrub in the morning as a quick wake-me-up, but use it whenever you want – you'll become totally obsessed! But as with all body scrubs, remember to only use 2-3 times a week and no more, otherwise you'll strip your skin of its natural oils!
DIY Citrus Salt Scrub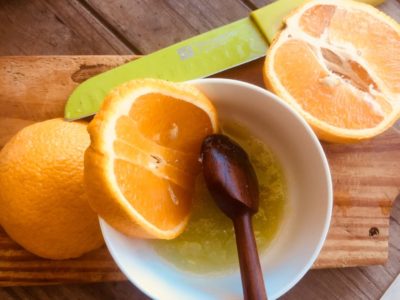 You'll Need:
1/2 cup fine grain sea salt
1 tbsp honey
1 tbsp freshly squeezed citrus juice (lemon, lime, orange, grapefruit, OR a combination of all!)
1 tbsp virgin coconut oil
1 tbsp avocado or sweet almond oil
Directions: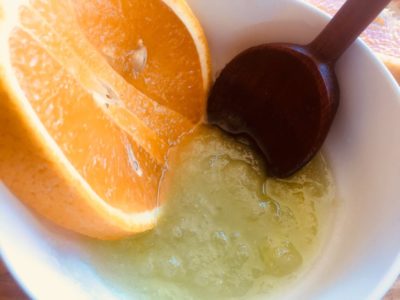 In a small bowl, mix all of the ingredients together. Use in the shower on wet skin by massaging gently into the skin in circular motions. Focus on rougher areas such as knees, elbows, feet, and shoulders. Rinse off and pat dry. Not recommended for facial use as the sea salt may be too abrasive.
This recipe makes about 1/2 cup of salt scrub. Because this recipe contains fresh juice, use immediately or store in the fridge for up to 7 days.
Like this post? Share and Pin 🙂