Looking for the perfect DIY coffee eye serum? Look no further because we've got the perfect recipe for you! This DIY coffee eye serum contains all natural ingredients which work hard to prevent and erase fine lines, get rid of dark under eye circles, and drastically reduce puffiness. As you may already know, we love ALL things DIY, and this one's no exception! Why waste money when you can make your own eye serum and actually know what's inside?
DIY Coffee Eye Serum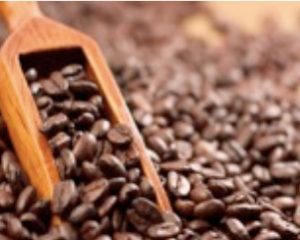 You'll Need:
1/2 cup ground coffee
sweet almond oil
1 tbsp avocado oil
serum bottle (we know you've got one lying around somewhere!!!)
cheesecloth
a few coffee beans (optional)
vanilla essential oil (for that vanilla coffee scent, also optional)
Directions:
Add your ground coffee to a clean, sterilized jar and cover with almond oil just enough to cover the coffee. Close the jar, and let this infuse for 4-5 days at room temperature.
Using your cheesecloth, strain the infused mixture into another clean jar or bowl.
Add 1 tbsp avocado oil and stir well. If using vanilla essential oil, add that too and stir.
Now pour your beautiful mixture into a serum bottle and add a few coffee beans so that it looks pretty AND will continue to diffuse!
Bonus: Any leftover coffee grounds should be put to good use to make your own coffee scrub!
You can keep this serum either at room temperature, or in the fridge. I like to keep mine refrigerated because the cold serum feels reeeallly nice on the skin and helps to reduce puffiness.
Apply every night before bed.
If you like this post, don't forget to share 🙂