With all the stress of everyday running around, work deadlines, kids, and other day-to-day things, it's no wonder our skin takes a beating. Sleepless nights and not enough sleeping can wreak havoc on the skin, leaving it with fine lines, puffiness, and a dull appearance. But what's the one thing that makes it all better? Coffee of course! Most of us can't get our day started without a hot cup of coffee (or several), so why not put that coffee to work for our skin as well? This DIY coffee toner will literally wake up your skin, making it brighter, tighter, and overall healthier.
DIY Coffee Toner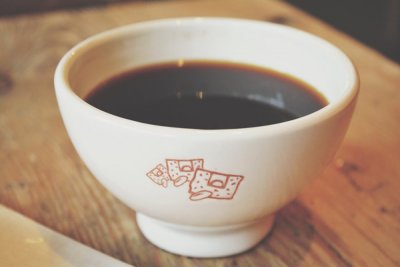 This is SUCH an easy DIY, you'll wonder why you never did it before! Plus, you can make one batch and it'll last you the whole week! I love this refreshing DIY coffee toner because it really is so cheap and easy, and it makes your skin look so good!
You'll Need:
Freshly brewed coffee
Dropper bottle, spray bottle, or any kind of container
Directions:
Take some freshly brewed coffee (organic if possible) and place a cup of it in the fridge to cool.
Let it cool for at least one hour.
Once cooled, transfer to any type of bottle where you can easily pour some onto a cotton ball.
Pour some cold coffee onto the cotton ball and dab onto a clean face, focusing around tired areas such as eyes.
Leave on for 15-20 minutes and rinse with cold water.
Pat dry and follow up with a moisturizer.
Coffee awakens the skin naturally, and is also packed full of antioxidants to detox the skin.
Keep your DIY coffee toner in the fridge as a cool application feels super refreshing, especially on hot, summer days.
Use as often as needed! I like to use mine in the morning for 10-15 minutes to brighten the skin, but you can also apply before bedtime and leave on all night.
A word of caution: Coffee DOES stain, so keep that in mind! If you're looking for some color, this is perfect for you, but if you're not and looking to get a lighter complexion, steer away. If you see any splotches, simply wash off with a scrub.
If you like this post, don't forget to share 🙂