Store bought lip and cheek stains are great and all, but you know what's even better? Making your OWN lip & cheek stains with all natural ingredients that are actually good for your skin! These DIY natural stains use only natural ingredients to give you the best stain and also hydrate dry, chapped lips and skin.
DIY Natural Stains Recipes
Pomegranate Lip Stain: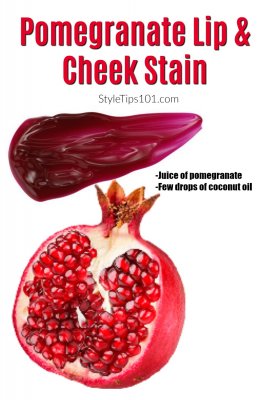 A hydrating pomegranate lip stain that works as a cheek stain as well. Juice some pomegranate in a small bowl and add a few drops of coconut oil. Mix well, and add more juice for a more intense stain. Apply directly to lips or cheeks.
Berry Lip & Cheek Stain: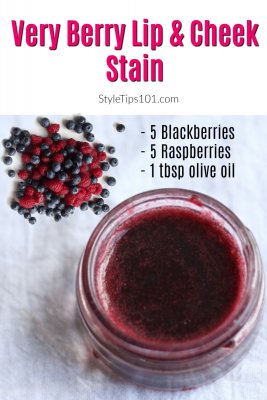 This very berry lip & cheek stain works to hydrated dry, chapped lips and skin all while nourishing with their vitamins and minerals.
Mash the berries and mix in the olive oil. Apply to lips and cheeks for a beautiful red stain!
Beetroot Lip & Cheek Stain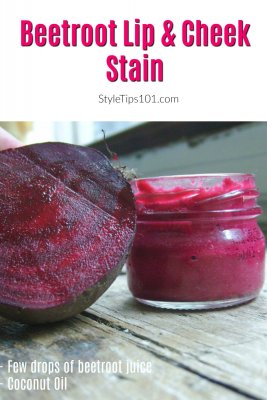 Cut up a small piece of beetroot and run it through a juicer. If you don't have a juicer, boil the beetroot until it becomes soft and squeeze to get the juice out. Mix the beetroot juice with a few drops of coconut oil and pour into a (clean) lip gloss container. Use on your lips or cheeks for the ultimate stain that will last all day!
All of the above DIY natural stains recipes are 100% natural, which also means that you'll get the most natural stain. Although they won't last as long as store bought stains (since they don't contain preservatives), you'll love the process as well as the results!
If you like this post, don't forget to share 🙂