You've not doubt heard about the "no-poo" method in which you stop using commercial shampoos and instead use only natural, homemade shampoos. For a while, this was the big thing, and most people were just using baking soda and vinegar, but that wasn't working out that well Baking soda can strip the hair of its natural oils making it brittle, dry, and breaking. After some time, the "no-poo" baking soda hair wash method can actually harm your hair. Enough about that though, we're here to share with you this DIY shampoo recipe that's completely unlike the baking soda method, and rather focuses on emulating a real shampoo but with all natural ingredients.
DIY Shampoo Recipe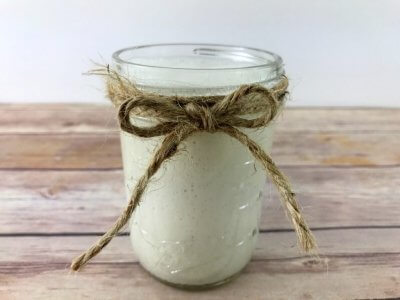 For this recipe, we really wanted to emulate a REAL shampoo, where you get the whole lather thing, because let's face it, washing your hair WITHOUT the bubbles doesn't really feel like you're actually washing your hair. So we decide to use an organic shampoo base! You can find organic shampoo base at your local health food store or on Amazon. I purchased mine on Amazon and it's called Stephenson Personal Care Shampoo Base. You get 1 gallon for $23.95, so it's actually a pretty good deal considering it's 100% organic and a gallon will last you for quite some time!
Benefits of the DIY Shampoo Recipe:
Free of sulfates, parabens, SLS, and SLES.
100% organic
Enriched with aloe vera
Works on all hair types including dry, oily, dyed, and breaking hair.
Ingredients:
1 cup organic shampoo base
1 tbsp coconut oil or castor oil
20 drops lemon essential oil OR any other essential oil of your choice (organic of possible)
Directions:
In a large bowl, mix all ingredients together.
You can either add coconut oil or castor oil depending on your hair preferences. Coconut oil is perfect for dry hair, while castor oil is amazing for those with thin, breaking hair.
You can also add a different essential oil such as lavender, grapefruit, etc….the possibilities are endless!
Pour mixture into a bottle or mason jar and use just like you would any shampoo!
Now you can be proud of your all organic, homemade shampoo every time you wash your hair! You'll notice softer, healthier hair within the first week!
If you like this post, don't forget to share 🙂