If you're a fan of dewy, cream blushes, you're going to love this DIY cream blush that's all natural, free of parabens and other unnecessary ingredients. Made with non-toxic, organic ingredients, this homemade cream blush gives skin a beautiful, rosy glow that can be customized to your skin tone. No fuss, no muss, this DIY cream blush recipe is SO easy to make and will cost you pennies compared to store bought blushes (not to mention the natural ingredients of course!).
DIY Cream Blush Recipe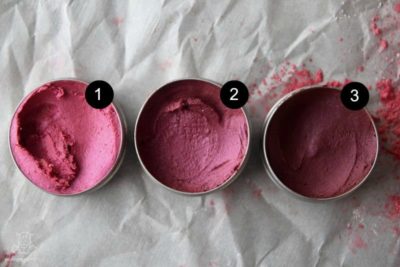 Source: Mommypotamus
We're going to show you three different cream blush recipes: a pink blush, a bronzy blush, and a sun kissed blush.
What You'll Need: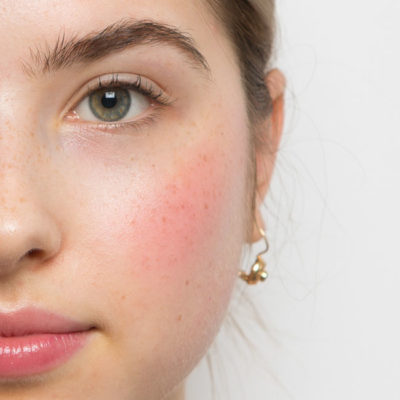 #1. Pink Blush Recipe
2 tsp rose mica powder
1 tsp kaolin clay
1 tbsp + 1/2 tsp shea butter
#2. Bronzy Blush Recipe
1 tsp rose mica powder
1 tsp cacao powder
2 1/4 tsp shea butter
#3. Sun Kissed Blush Recipe
2 1/4 tsp cacao powder
3/4 tsp rose mica powder
2 1/4 tsp shea butter
Directions:
Mix all ingredients together using a mortar and pestle or a fork and a bowl.
Combined until well mixed.
Transfer to a clean, airtight tin or container.
Use as a cream blush or lip tint.
Store in a cool, dry place for a year.
If you like this post, don't forget to share 🙂