An easy-to-make DIY lavender spray is super useful to keep around the house for a wide variety of purposes. Its calming aromatics coupled with its antibacterial and anti-inflammatory properties make it a multi-purpose must have. Lavender oil has been shown to help heal minor cuts and burns, and relieve the itchiness and inflammation of bug bites and acne while nourishing the skin as well. In aromatherapy, it is known to relieve mild anxiety and promote sleep. A spray is a simple way to administer lavender oil to your body and hair or spritz on your pillow and linens before bed to promote a night of deep sleep.
DIY Lavender Spray Recipe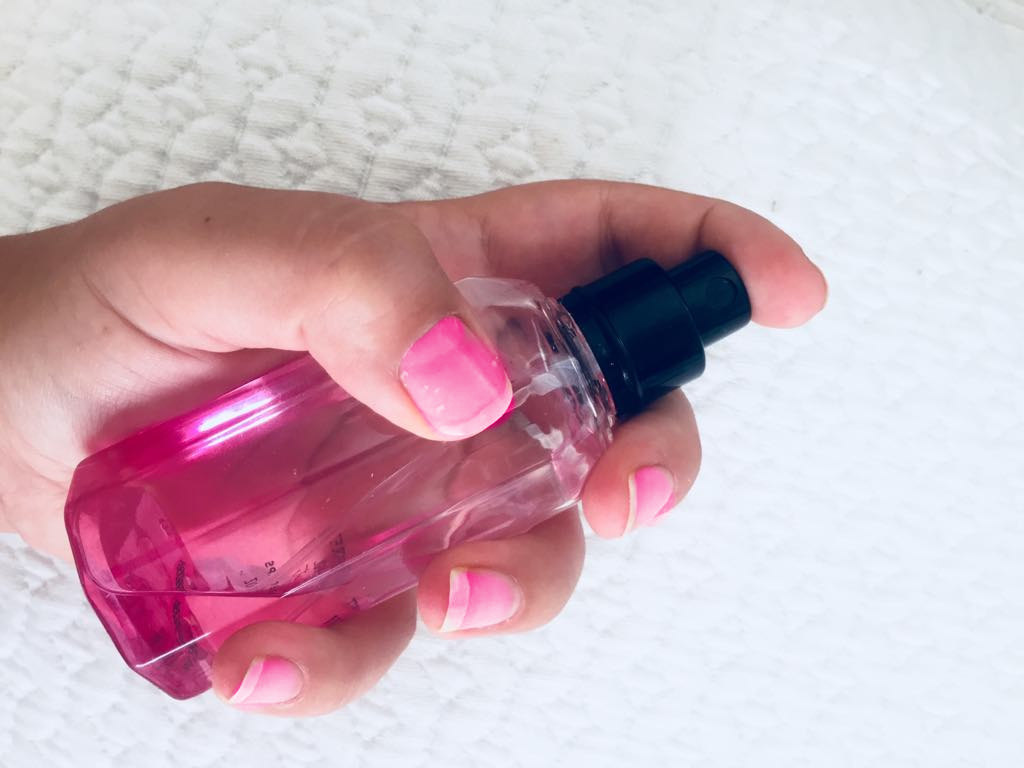 Ingredients:
2 tbsp of distilled or filtered water
1 tbsp of witch hazel or vodka
1 tbsp of vegetable glycerin (optional, it acts as a binder and helps the scent to last longer)
15-20 drops of lavender essential oil
A 3-ounce glass spray bottle (essential oils are known to degrade plastic over time making glass a better choice)
Funnel (for easy pour and less mess)
Directions:
Insert the funnel into the mouth of the bottle and add distilled water, witch hazel or vodka, vegetable glycerin, and lavender essential oil together. Seal the bottle and shake thoroughly. The ingredients are likely to separate and may require shaking the bottle before each use.
*Note: Lavender oil is not safe to use around cats. If you have a purring friend at home, don't spray on items he or she is likely to come into contact with.
Like this post? Share, Pin, and Comment Below 🙂