Crisp, winter winds, and icy temperatures can leave our skin dry, itchy and irritated. If you are battling such conditions, a good old-fashioned oatmeal bath might be just the remedy to heal, nourish, and hydrate wintry skin. Going as far back as 2000 BC in Egypt and the Arabian Peninsula, oats have long been used for skin ailments and personal care. From burns and eczema to anxiety and insomnia, oats can do a whole lot more than just bake in your oven. This oatmeal bath recipe is super easy to make and will leave your skin feeling and like a million bucks!
Oatmeal Bath Recipe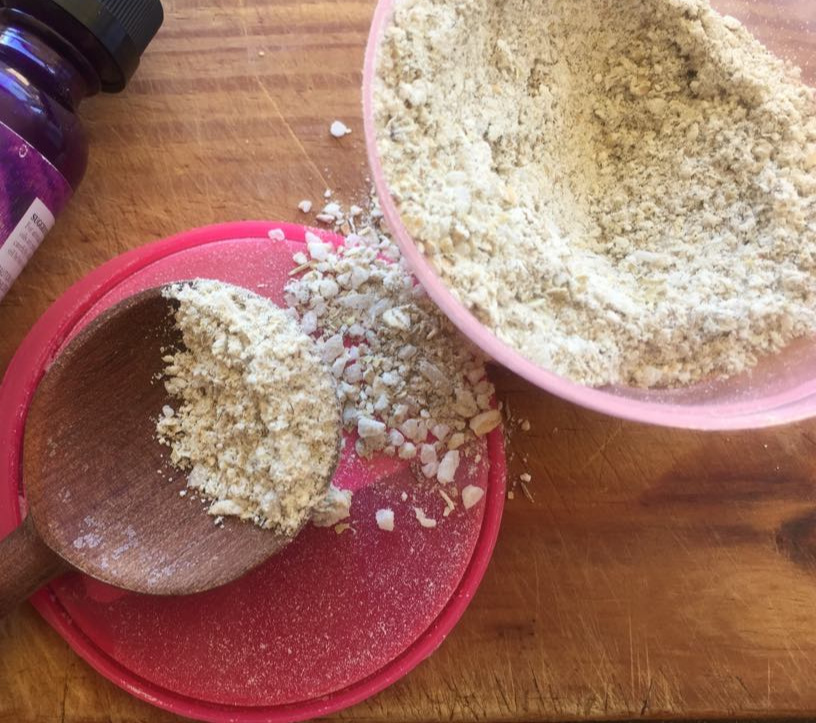 A food processor, blender or coffee grinder will be the essential tool to create the perfect oat powder for your bath, as the powder needs to be very fine to be absorbed by the water. If not, you may have a gooey mess on the bottom of your tub. If unable to grind the oats fine enough or at all, you can always use a muslin bag or cheesecloth to hold the oats.
This recipe also calls for essential vanilla oil as it contains antioxidants that can heal damaged skin, reduce inflammation and soothe wrinkles. Plus it smells so yummy! Vanilla has also been found to elevate mood and promote sleep, making the oat and vanilla soak a great way to wind down before going to bed.
Ingredients:
1 cup of unflavored oats (rolled oats or quick oats are fine)
5 drops of essential vanilla oil (or any essential oil you prefer)
Directions:
Grind oats to a fine powder then add essential vanilla oil and mix in a bowl. Next, draw a very hot bath and pour the mixture into the tub. Allow the oats to soak, turning the water into a milky white, while the water temperature lowers to an ideal warmth. Finally, enjoy a 10-15 minute soak for full benefits. If you are using a muslin bag or cheesecloth, simply mix the essential oil and oats in a bowl then pour into the bag and place the bag into the tub.
You can use this oatmeal bath recipe as often as needed to soothe dry, irritated skin as well as to replenish moisture.
Like this post? Share, Pin, and Comment Below 🙂