Mangoes are totally in season right now, so why not put them to good use and make an amazing face mask? We've stumbled upon this DIY mango mud mask and we're seriously in love! This DIY mango mud mask is perfect for aging skin, acne prone skin, and oily skin.
This mask is SO easy to make but it left our skin amazingly soft, tight, and glowing. Mangoes contain beta-carotene which is in turn converted to vitamin A. Vitamin A helps repair damaged skin cells, and encourages healthy cell production, which leads to younger, healthier looking skin. Mangoes also contain a ton of vitamin C which detoxifies the skin and also produces collagen.
DIY Mango Mud Mask Recipe
This recipe contains mango, almonds, and oatmeal. While the mango detoxes, repairs skin, and produces collagen, the almonds and oatmeal act as a binder but also gently exfoliates, leaving you with super soft skin.
Ingredients:
1/2 ripe mango
3 tbsp oatmeal
3 tbsp almonds
2 tbsp water
Directions: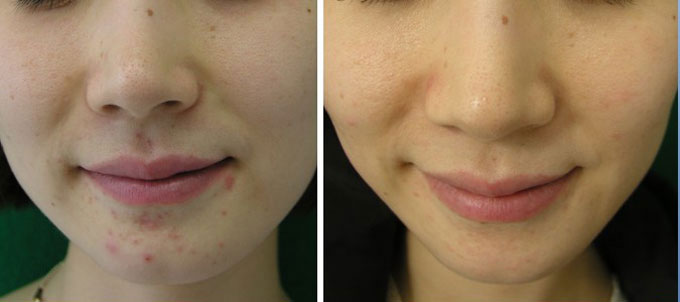 In a blender or food processor, add your oatmeal and almonds and process until they become powder-like.
Then, add in 1/2 a chopped up mango to the blender and process again.
The mixture may barely process at this point, so add a little bit of water. You may need more or less depending on the size of your mango.
Add more or less water until it gets to the consistency of mud mask.
Apply all over your face and neck and lay back for 20-30 minutes while the mask does its thing.
Use 2-3 times a week to exfoliate, hydrate, and encourage healthy collagen production.
If you like this post, don't forget to share 🙂