Looking for a simple but effective DIY peel off mask that won't break the bank? Look no further because this 2 ingredient DIY peel off mask is SO incredibly easy to make and will seriously cost you pennies! The best part? It actually works to extract blackheads, whiteheads, minimize pores, and leave skin smooth, soft, and glowing! Use this peel off mask twice a week to extract impurities as well as to detox the skin!
DIY Peel Off Mask Recipe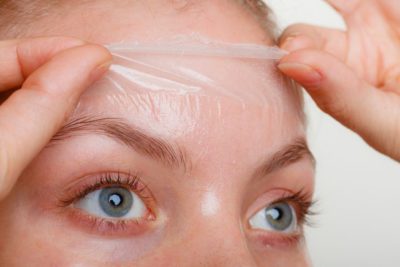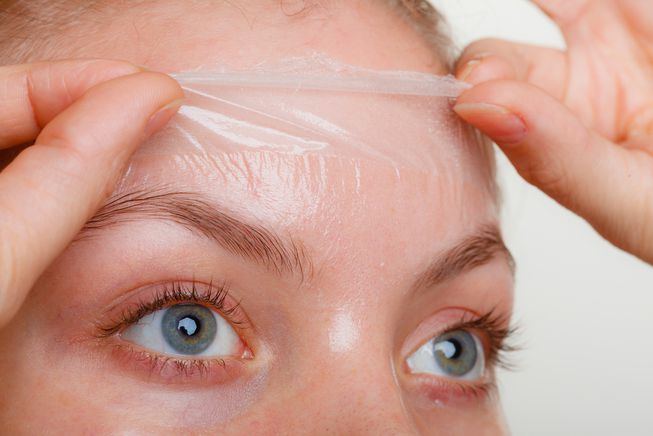 Ingredients:
2-3 tbsp milk
1 tbsp gelatin
Directions:
In a microwave safe bowl or on the stove, heat up the milk until warm.
Pour warm milk onto the gelatin and stir for a few minutes until gelatin is completely dissolved.
The mixture should look like a thick, gooey-like paste (almost like Elmer's glue!).
Touch the mixture with your finger to make sure that it's not too hot to apply to the face.
Use a mask brush or your fingers to apply the mask to your face. Make sure to avoid the eye area.
Leave on for about 30 minutes or until you feel the mask tightening on your skin.
Gently peel the mask off starting from the chin and going upwards.
Rinse off any leftover residue and pat dry.
Why This DIY Peel Off Mask Works:
Milk is a natural exfoliant and will therefore fix uneven skin tones, remove impurities and dead skin cells, and keep complexion clear.
Milk will also detoxify and minimize pores.
The combination of milk and gelatin will gently peel off blackheads, white heads, facial hair, and any impurities to reveal smoother, softer, healthier looking skin.
Use regularly!
Like this post? Share and Pin 🙂