Stop spending money on pore strips! We'll show you how to make your own pore strips for under $2! You've undoubtedly bought those awesome Biore pore strips before and noticed that they cost a fortune! They're like $12 for a pack of 5-6, right? Well what if I told you there was a way you could make your very own pore strips in the comfort of your own home?
All it requires is 2 ingredients and all for under $2! This recipe works so incredibly well – even better than the store bought stuff! I've been using this mixture for years and it removes blackheads like nothing else…so let's get started!
How to Make Your Own Pore Strips With Just 2 Ingredients For Under $2!
You'll Need…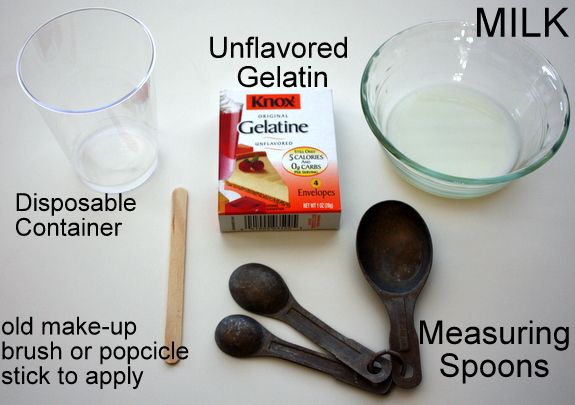 1 Tablespoon unflavored gelatin
1 – 1/2-2 tablespoons milk (any kind)
Directions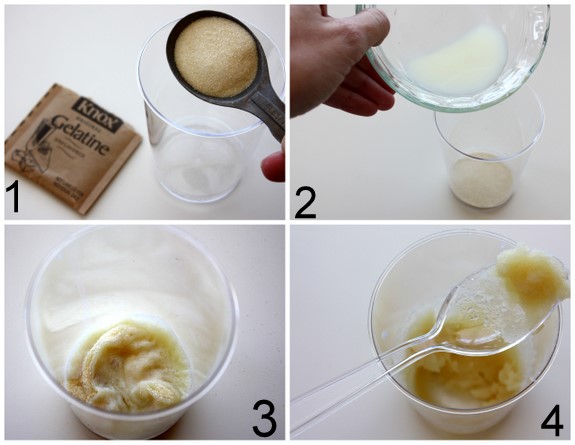 Mix all ingredients together and whisk quickly until it a chunky consistency forms. Make sure you're quick about it so it doesn't clump up! Add more milk if you need to! Microwave the mixture for about 10-15 seconds and stir. Apply mixture to face IMMEDIATELY. You must act fast as this stuff hardens up super fast! You can apply it all over your face or just on certain parts – whatever you like! Leave the mask on for 15 or more minutes. When it feels super tight on your face, grab whatever corner you can and gently start pulling. You'll immediately see all the gunk and black heads on the strips. And voila – that's all there is to it!
If you enjoyed this post, don't forget to share with your friends on Facebook by clicking the button below 🙂